SERVPRO is the First Choice of Los Angeles Homeowners When It Comes to Fire Damage Cleanup
7/15/2021 (Permalink)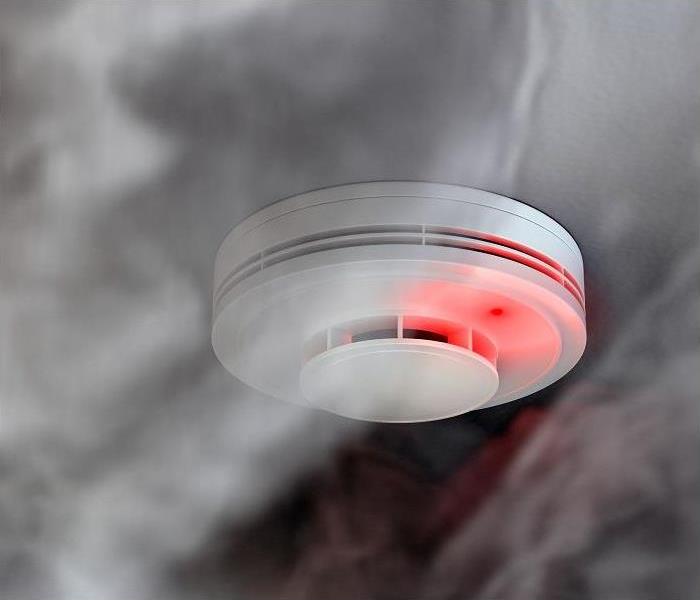 No one wants lingering smoke odors in their home. Our SERVPRO team can restore your smoke and soot damage.
Los Angeles Homeowners Value SERVPRO's Fast and Efficient Fire Damage Cleanup
Combating odors is a significant aspect of professional fire damage cleanup of your Los Angeles home. SERVPRO has a highly trained team of experts who take a scientific approach to odor control after fire damage. Our experts can neutralize even the most pungent odors by understanding the behavior of smoke and odor-causing molecules.
SERVPRO's IICRC Certified Odor Control Technicians (OCTs) use several methods and equipment during fire damage cleanup of your Los Angeles home to get your home smelling "Like it never even happened." We use deodorizers that can either mask the odor-causing molecules or can neutralize them by a chemical action. The type of deodorizer and the equipment used to apply it depend on the odor's variety and intensity, among other factors.
What is Wet Fogging that SERVPRO Restorers Use During House Fire Cleanup in Los Angeles?
Wet fogging or misting is a deodorizing technique that SERVPRO experts use to combat odors during smoke remediation in Los Angeles homes. It involves the use of equipment called Ultra Low Volume (ULV) mister.
The ULV mister can break down the deodorizer into tiny particles (20-60 microns). These particles are miniscule enough that they can invade most areas where the odor-causing residue accumulates. As ULV misters can apply the deodorant to a wide area, they are used to deodorize crawl spaces and attics during fire restoration. The particles produced by a ULV mister can stay suspended in the air for a few hours, continuing to neutralize the odor-causing molecules.
Call SERVPRO of Marina Del Rey / Westchester / El Segundo at (310) 333-0654; we are here to help you round the clock.