Does Fire Mitigation Help Save More Items in Los Angeles Properties?
2/10/2021 (Permalink)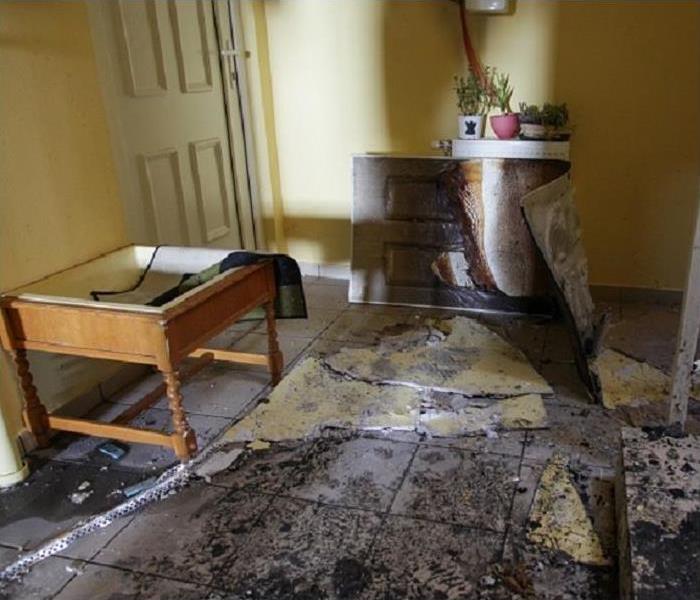 Even though the fire was contained to the foyer, smoke and soot traveled throughout the house. SERVPRO knows how to restore your home.
SERVPRO Can Help You Address All Cases of Fire Damage Conveniently
Unless a fire guts your entire property down, mitigation efforts can help save different items, thus reducing the cost of making replacements. It may be challenging to determine which possessions can be restored. This delay can hamper efforts to save some items.
When SERVPRO handles fire mitigation in Los Angeles, our technicians use different approaches to ensure better outcomes. For instance, we use:
Advanced cleaning techniques such as soda blasting.
Group items based on the levels of damage.
Remove questionable items for offsite restoration.
Fire affects materials differently. For instance, smoke residues tend to penetrate deeper into materials with unfinished surfaces. Using specialized cleaning techniques such as soda blasting helps remove such residues without scratching the surfaces or leaving other damages. We also use immersion methods such as ultrasonic cleaning.
Grouping items based on damage helps expedite the process. For instance, we can tell immediately whether an item is salvageable or not. We can schedule restorative procedures for questionable items after finishing everything at the loss site.
SERVPRO of Marina Del Rey / Westchester / El Segundo is well-versed in the restoration of fire damage in Los Angeles properties. Call us at (310) 333-0654 to help.