Entrusting Your Los Angeles Business to Our Water Damage Restoration Specialists
6/13/2018 (Permalink)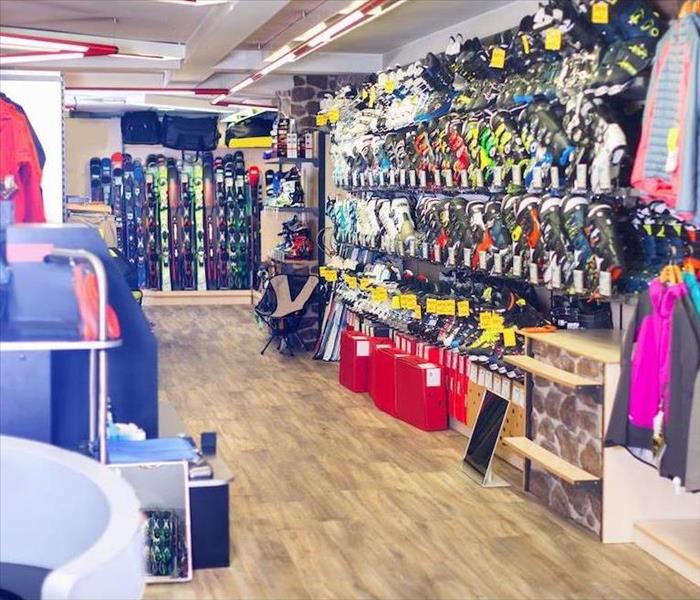 Water damage emergencies can wreak havoc on your profitable store. Contact SERVPRO to get back to business fast.
Certified SERVPRO Technicians Take Great Care in Effectively Remediating Your Store After a Water Damage Event

When a water loss incident occurs in your Los Angeles retail store, several immediate concerns must get addressed. Depending on where the source of the water emergency originated, several areas of your store could get affected by the issue before the water flow can get shut down. With every area of your building likely housing something of importance to your business running smoothly, cleaning up the water quickly is a way to ensure that you do not have to keep your doors closed to the public for long.

When you first discover the commercial water damages in your Los Angeles store, you might consider all of the contents of the affected area that are now in harm's way. The right restoration team for the job can help you to ensure that these at-risk items can get removed from the area until the restoration process completes. This service can save you money in the long run and prevent any future hiccups in serving your customers once the water damages have gotten resolved.

Regardless of the source of this water damage, repairs are often necessary to prevent this same occurrence once the water flow gets turned back on. Smaller repairs and general fixes can happen with the experience and expertise of our SERVPRO technicians. More elaborate repairs and intricate replacements are best in the competent hands of the appropriate tradecraft.

From extraction to drying, removing the water and lingering moisture is of the utmost importance when restoring a business. Not only can persistent dampness allow for mold growth, but it also prevents customers from shopping comfortably in your business. Our SERVPRO professionals have the equipment to dry the entire affected area thoroughly, even the parts you cannot see with the naked eye.

When you have to care for a business and make decisions to determine the qualified hands that work to restore it in the event of water damage, our professionals should be the team you consider. Our SERVPRO of Marina Del Rey / Westchester / El Segundo water restoration specialists can work quickly to get your business back to full capacity. Give us a call anytime at (310) 333-0654.

Click here for more about Los Angeles.