The First Steps to Take After Flood Damage in Los Angeles
5/29/2018 (Permalink)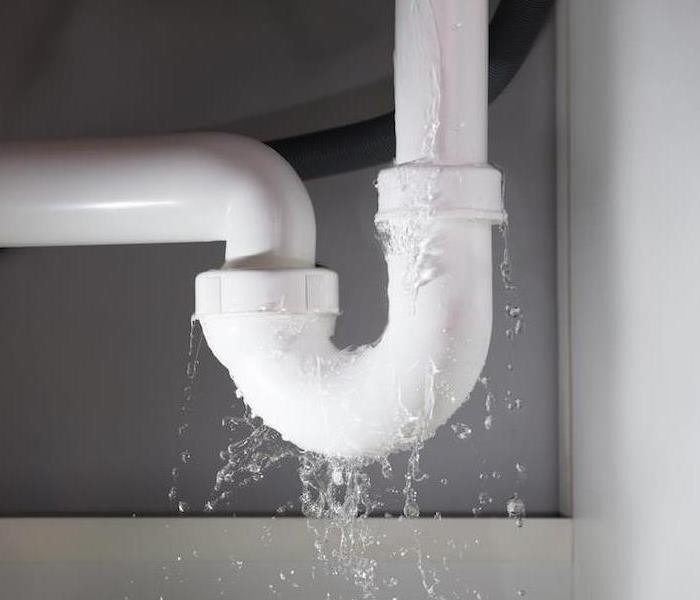 Flooding from any source, when left unattended, can cause a great deal of damage. Contact SERVPRO immediately for best results.
Quick Reaction By the Homeowner After Flooding can Help With the Results
The first few hours after flood damage hits a Los Angeles home are critical to ensuring that cleanup and restoration costs remain as low as possible in the coming weeks. Taking the rights steps can help to prevent additional damage from happening on the property, start the drying process earlier, and get your family moved back in sooner. If flood damage hits your home, be sure to keep these essential steps in mind as you plan out your next actions.

Call Your Insurance Provider
One of the first calls you should make after sustaining flood damage in Los Angeles is to your home or flood insurance provider. In the event of a disaster, most local insurance companies prefer to receive notice of damages as soon as possible to start organizing mitigation and restoration efforts through a trusted company like SERVPRO as fast as possible and avoid unnecessary expenses. Some insurers may provide benefits or better coverage if you call sooner rather than later on top of expenses saved later on in the restoration process.

Contact SERVPRO
The other important call to make in the earliest hours after a disaster should be to a professional restoration service like SERVPRO. Our efficacy relies on our timeliness, and while we work hard to arrive quickly regardless of the situation, every minute can count after a severe flood. Failing to get our technicians on-scene quickly can result in mold growth, foundational and structural damage, and other expensive consequences for your home.

Start the Drying Process
You can help to start the drying process early through some simple measures. Separating out fabrics, upholstery, paper, and other water-sensitive materials can help to prevent further damage to them and potentially make the difference between restoration and replacement of many items in the home. Always take care to avoid potentially dangerous objects and surfaces in this stage, especially electronics and other belongings connected to power outlets.

SERVPRO of Marina Del Rey / Westchester / El Segundo stands ready after every major storm to help local homeowners recover from the effects of flood damage in their homes. Contact us 24/7 at (310) 333-0654.

Click here for more information on the city of Los Angeles.