Fire Damage Experts in Los Angeles Explain the Cleaning of Soot Residue
4/20/2018 (Permalink)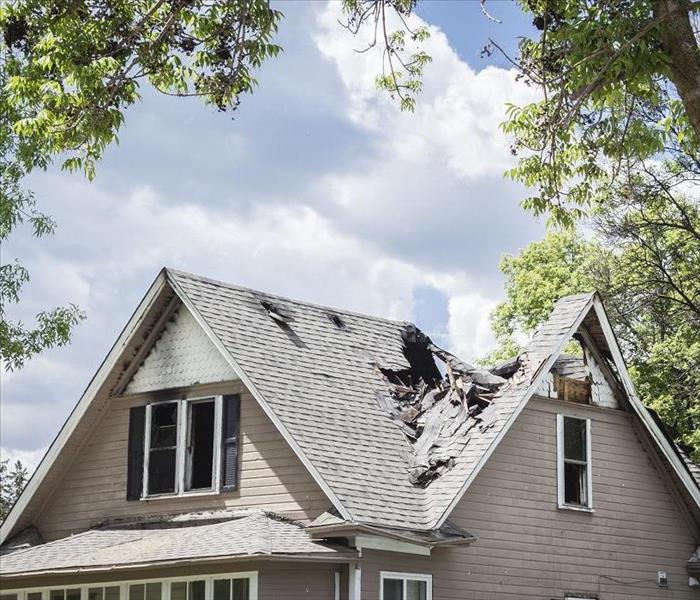 At SERVPRO, we have the training and experience to thoroughly restore your home after fire damage leaving your home "Like it never even happened."
SERVPRO's Certified Technicians are Here to Help with Your Fire Damage Restoration Needs
Any time a fire happens on a property in Los Angeles, there are many things to consider during the restoration process. A burn can cause many different types of damage to your home including burnt and charred materials and smoke damage. The cleaning of materials and contents is much cheaper than replacing. Therefore the goal of any restoration job is to restore as many items by cleaning them as possible.
When it comes to cleaning soot residues, many factors of how the fire burned can change the type residues and soils present. SERVPRO's fire damage technicians in Los Angeles have experience in mitigating fires that have burned many different types of fuels. The type of fuel the blaze burned and the surfaces smoke affected all change how the soot gets removed.
In severe cases, the heat and flames from the fire can burn and char materials and contents so badly that replacement is required. Some items may only get partially charred and restoring just takes sanding, resurfacing, and painting. Other items in the house that are further away from the fire's source get affected by smoke created by the blaze. When the only problem with an item is pungent odors or soot residue left behind from the smoke, cleaning and deodorization are all that is needed to restore it to preloss conditions.
Since various types of soot adhere to a variety of surfaces differently, some soot is easy to clean up while other kinds of soils are not. There are a large variety of cleaning agents available to clean different types of smoke damage. Soot can be removed from most surfaces inside a building using either wet or dry cleaning methods.
Wet cleaning sometimes is not as effective because the water can soak soot into materials such as raw, unfinished wood. On surfaces that are porous dry cleaning is many times more efficient. Dry sponges are made to attract soot and soils removing them from surfaces without applying moisture that will soak into the material.
In most smoke restoration scenarios, our IICRC certified technicians use a combination of both wet and dry cleaning during the cleaning process. Any time you have questions about professional soot damage restoration, call SERVPRO of Marina Del Rey / Westchester / El Segundo at (310) 333-0654 24/7.
Click here for more information on the city of Los Angeles.