How Everyday Problems Turn into Serious Water Damage in Marina Del Rey
2/24/2018 (Permalink)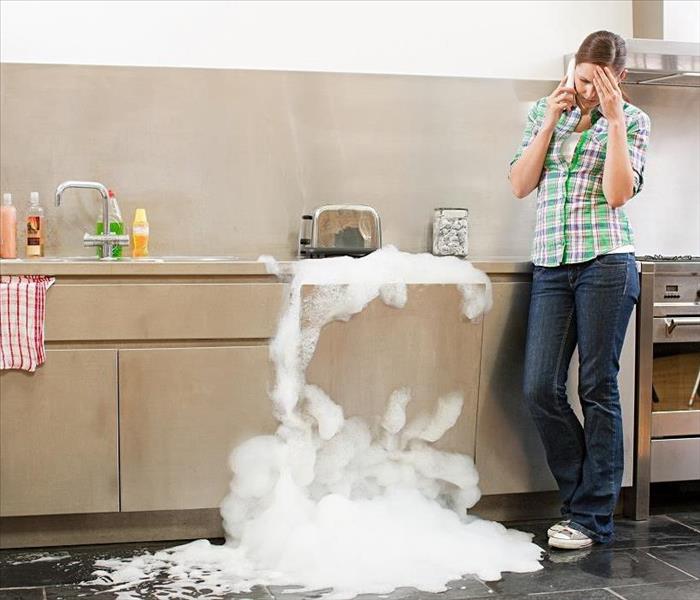 Having routine maintenance on your large appliances can help prevent failure which may cause water damage.
Call On the Professionals at SERVPRO When Water Damage Strikes Your Home
Simple spills and accidents are nothing new for most homeowners. Every once in a while, an appliance or activity that uses water can spill some of that, and the results are usually benign. Sometimes, however, these situations can develop into a much more severe water damage problem for your Marina Del Rey home. While some of these situations are impossible to prevent, a watchful eye and mindful person can stop many of them from reaching a point where SERVPRO needs to help.
Appliance Failures
Many appliances in your home, from washing machines to refrigerators to dishwashers, can be prone to causing costly water damage in Marina Del Rey. All it can take is one small malfunction or water line rupture in any of these appliances to create a small flood or persistent leak in your home, setting the stage for a problematic restoration process in the future. While these disasters are often difficult to predict and harder to prevent, regular maintenance of high-risk objects could help to avert some of them.
Plumbing Disasters
Water fixtures such as sinks, toilets, and showers are sometimes prone to disaster, especially if they are old or go without maintenance for a long time. While some plumbing issues can be repaired with relative ease, others are large enough to cause significant flooding in part of the home. Additionally, if you do not immediately clean up any water on the floor, mold damage can spread across the floor and into the spaces behind your walls.
Spills in the Wrong Spots
If water spills from a container for any reason, it may cause noteworthy damage depending on the location of a spill. While a small amount of water over standard flooring materials is unlikely to cause additional damage if mopped up, spilling water on materials vulnerable to water damage can be a much worse problem.
SERVPRO of Marina Del Rey / Westchester / El Segundo provides expert water damage restoration services to help get your home back to normal after a disaster. Call us 24/7 at (310) 333-0654.
Click here for more information on Marina Del Rey.