Responding To Flood Damage Caused By Heavy Precipitation In Marina Del Rey
1/30/2018 (Permalink)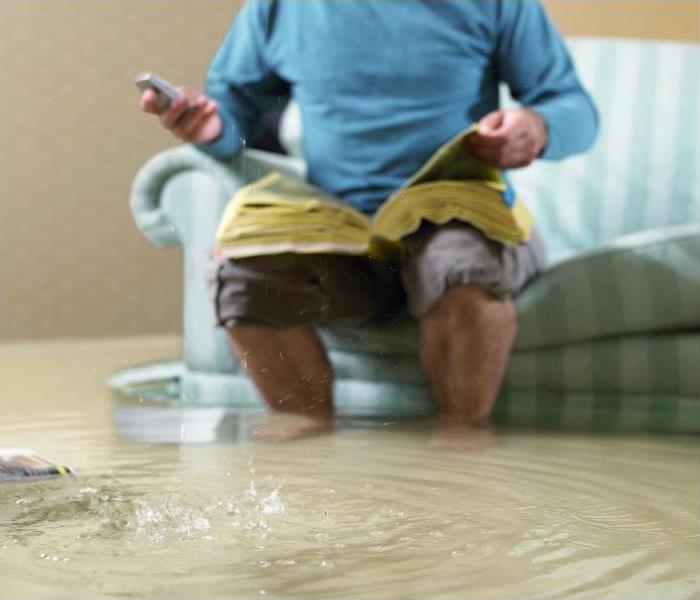 If your Marina Del Rey residence lies in the path of moving water, flood damage can cause your home serious problems.
Responding To Flood Damage
Rain clears the air and washes the plants, roads, and other outdoor surfaces of dust and grime around Marina Del Rey. However, when rain falls too fast or in amounts more significant than usual, water on the soil's surface can fail to drain away rapidly enough.

If your Marina Del Rey residence lies in the path of moving water, flood damage can cause your home serious problems. Changes near your home from road construction, new buildings, or even clogged curbside drains can all force the accumulation of too much rainwater on the ground's surface. Isolated events affecting only a few homes can devastate the individuals and families involved just as much as more widespread events.

SERVPRO is locally owned and able to respond Faster To Any Size Disaster, meaning that we handle jobs involving even slight flooding. A rapid response by our IICRC-certified team can help protect your home from other issues that flooding often causes. Water from the outside environment carries pathogens and other dangerous elements into homes. Removing the water alone cannot provide sufficient protection for residents, especially children. This is why our technicians train in learning and understanding the most effective methods for removing such dangers.

After we remove the water with our different sized pumps, we begin to remove the debris, silt, and garbage that entered your home. When these items no longer pose a threat, we can begin cleaning and sanitizing your home's surfaces. Flooding, unfortunately, often damages carpeting beyond repair. We remove both carpet and the padding underneath, and then completely dry the area so the installation of new carpeting or other floor coverings can safely proceed without risk of water damage or mold growth.

Knowing that disasters strike at all hours of the day and night, SERVPRO of Marina Del Rey / Westchester / El Segundo is always ready to take your call and start restoring your home. Flood damage can leave a lasting mark on your home if work does not begin immediately, so we as quickly as possible. Contacting us at (310) 333-0654 for this and any other catastrophe can restore and protect your property.
Click here for more about Marina Del Rey.