The Devastation of Hidden Water Damage in Los Angeles
1/5/2018 (Permalink)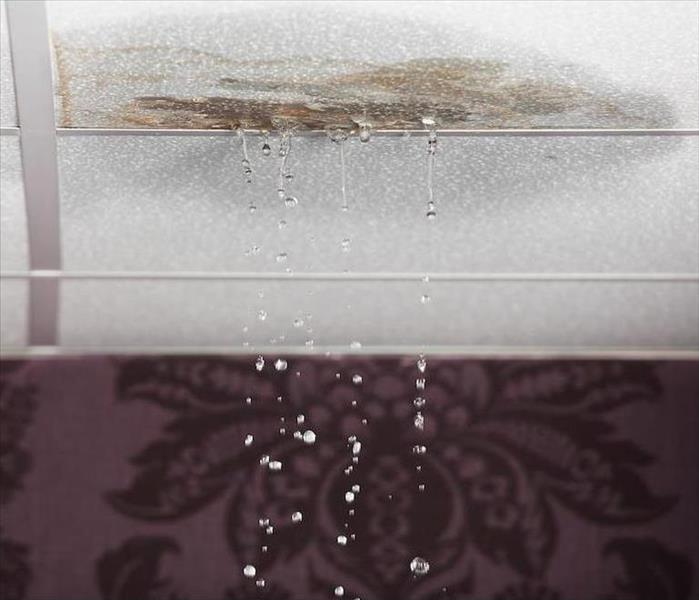 Discovering water damage can be particularly overwhelming. Contact SERVPRO so that we can help you restore the damage.
Team SERVPRO Arrives With Water Detection Tools to Thoroughly Dry Out Every Nook and Cranny of Your Property
No competent Los Angeles homeowner allows obvious spills and leaks to put his or her dwelling at the mercy of water damage. Mops and shop vacs take care of the occasional accident, but it is the trouble you do not see within the walls that is the real problem. Our crews and equipment are there to assist when the concealed damage reveals itself.

All it takes is for an old pipe to crack or a newer connection to work itself loose, and water finds the breach and flows. Your home is then well on its way to water damage in Los Angeles, possibly severe. Although the moisture may be minimal at first, just a drop or two, eventually the walls, ceilings, and floors saturate with water. Your first sign was peeling paint or a bulge in the ceiling. Now you need our assessment and a restoration plan.

A SERVPRO crew chief inspects the now-visible damage and uses both training and experience to determine the next steps. We use advanced technologies such as infrared scanners and moisture meters to locate pockets of water. Portions of wallboard may be cut out or holes drilled in bricks or mortar joints to release the water. Suspected reservoirs of water in a ceiling are removed with the careful punching of holes or removal of tiles.

Floors and subflooring are evaluated for moisture and added to the list of areas that require drying. Air movers and dehumidifiers draw water vapor out of the structural materials, the moisture moving naturally into the drier air. Floors need slightly different strategies. SERVPRO technicians use drying mats after extractors to continue reducing the moisture content in all layers to its normal level of 6 to 12 percent.

If carpeting covers any of the water damaged areas, it is crucial to dry the carpet and padding. We may decide to remove the padding as it is inexpensive to replace. Weighted wand extractors vacuum the water out, and SERVPRO technicians may detach areas and prop them up so that air movers can be directed beneath.

Thoroughly extracting and drying the water protects your home from additional secondary damage. Because the water had time to start the deterioration of structural elements, the SERVPRO crew makes some decisions to remove crumbled drywall or ceiling tiles. If any mold is found, microbial remediation is added to the list of tasks and infested materials might need to be pulled out and discarded.

Rely on SERVPRO of Marina Del Rey / Westchester / El Segundo to help you find and manage hidden water damage. Restoration services are just a call away at (310) 333-0654.

For more information regarding the town of Los Angeles, click here.