Professional Water Removal in Los Angeles Keeps the Good Times Rolling
12/27/2017 (Permalink)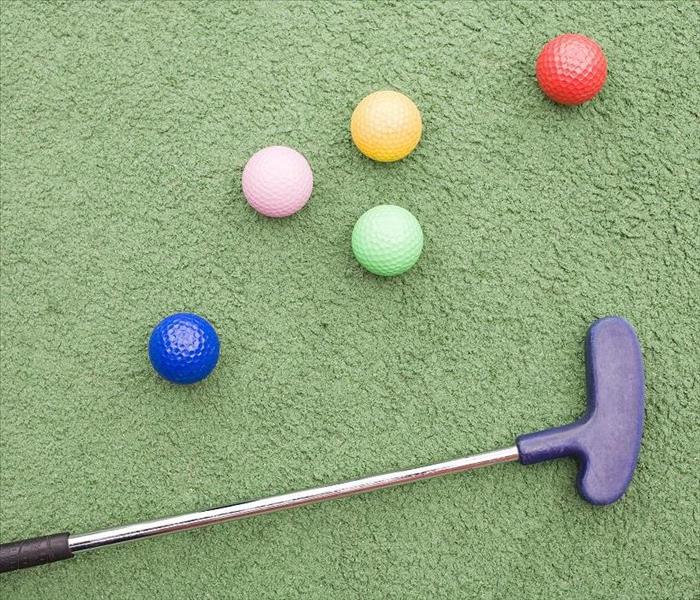 Even if your business is mainly outdoors, pooling water can cause significant damage and require professional water removal services.
Rely on SERVPRO for Thorough and Safe Water Removal Services
Excess water is a problem even when much of your Los Angeles business is conducted outdoors. Regardless of the source of the water, heavy rains, a broken pipe, appliance malfunction, or another unexpected event, you need to accelerate the drainage and evacuation of the water to avoid secondary damage. We have strategies for water removal of all kinds.
Mini-golf, arcade games, race or bumper cars, and a well-equipped snack bar are attractions in need of water removal at your Los Angeles play center. A nearby water main cut by workers sent thousands of gallons of water throughout your park, both inside and out. We pump and extract water from any area of your business so that your customers can resume their long-planned birthday parties and family outings.
The indoor arcade and racetrack have many areas where water collects and hides. It is crucial that SERVPRO removes all moisture from these recesses as your play areas may develop mold or experience deterioration of the underlying support structures if water remains in place. Our work crews use moisture meters and thermal scanners to identify the location of pockets of water and to devise drying goals and timetables.
After the truck-mounted pumps and commercial water extractors complete their work, SERVPRO positions powerful air movers to hasten the drying. Interior areas also may see the use of refrigerated or desiccant humidifiers to lower the ambient humidity to below 50 percent. Raised humidity levels risk the creation of mold colonies even without added spills or flooding, so constant monitoring of humidity levels is essential.
As we remove the water, we assess it for quality. Clean water requires little more than drainage into the city's wastewater system. Water deemed contaminated may need to be collected and disposed of according to local hazardous waste rules. As the areas your playland covers may be subject to chemical runoff, animal, and even human waste you rely on SERVPRO's experience to ensure gray or black water is managed appropriately. Our IICRC-certified technicians pledge to follow the proper protocols to keep your business and your customers safe and dry.
SERVPRO of Marina Del Rey / Westchester / El Segundo is ready for any water removal project you send our way. Call (310) 333-0654 to schedule an assessment as soon as you can because water damage is best cleaned and dried immediately.
Click here for more information about the city of Los Angeles.