Combating Leftover Smells after Smoke and Fire Damage in Your Los Angeles Bungalow
10/24/2017 (Permalink)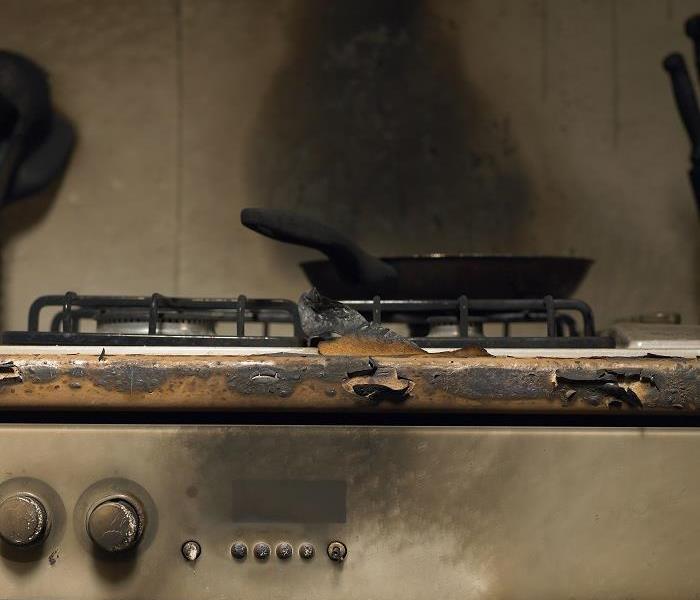 The odors left behind by a fire can be very pungent, allow SERVPRO to restore your home to its original condition, "Like it never even happened."
SERVPRO Can Help to Make Your Home Safe and Inviting Once Again after Fire Damage
When your Los Angeles dwelling sustains a fire, smokey smells linger afterward. Because smoke and soot permeate deep into absorbent materials, they can release particles back into the air for a very long time. Whenever you breathe these particles in, your nose's olfactory system interprets them as sharp, stinging smells.
The climate in Los Angeles can make the odors caused by fire damage seem even stronger than usual. Sunlight that hits an area in your home heats up, accelerating the movement of the particles from the smoke and soot. When these particles become more active, the odors experienced by people in the home become unmistakably pungent.
A significant part of SERVPRO's response to mitigating fire damage includes controlling the odors brought on by soot and smoke. While we remove as much damage as we possibly can, odors can continue. Our Odor Control Technician (OCT) knows which methods work best in the many diverse situations we encounter in homes and businesses and puts these to work for you, the customer.
Managing odor ranges from spraying upholstery and other textiles with encapsulating agents that neutralize odor-causing particles. Placing deodorizing packets in inaccessible locations helps keep rooms smelling fresh. Similarly, we can inject deodorizers into carpeting in a pattern, giving large areas long-term protection.
The use of a hydroxyl generator helps many homes with fire damage lose their smokey odor, also. Hydroxyl is much safer than ozone, and can safely run in locations with pets, plants, and people. Unlike ozone, hydroxyl does not cause discoloration on damp carpeting. Air scrubbers, which remove particles immediately after a fire, can also reduce odors a great deal by keeping them from lodging into materials inside your home in the first place.
A large part of mitigating fire damage, odor control helps restore your home how you want it, safe and inviting for your family. SERVPRO of Marina Del Rey / Westchester / El Segundo can help you attain this after a fire, no matter how much damage exists. Contact us at our local number, (310) 333-0654, for our 24-hour services.
For more information regarding the city of Los Angeles, visit https://www.lacity.org/.