Water-logged Art Galleries can Benefit from Commercial Water Removal in Los Angeles
8/3/2017 (Permalink)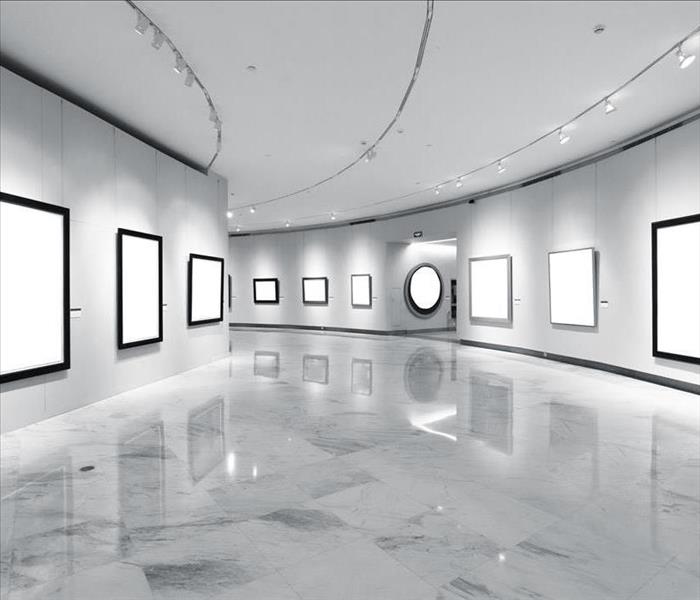 For standing water, pump trucks and hand-held water-extracting devices begin the restoration process.
Learn How SERVPRO Can Help Your Art Gallery
Displaying local artists' masterpieces holds responsibilities toward both the artists and those viewing their work. Making sure that your gallery is a safe place for both people and the many mediums that artwork comes in can be a task that only seems simple on the surface.

When any amount of excessive moisture, from high humidity to a broken water line over an extended period, threatens your Los Angeles gallery's ability to function as it should, commercial water removal can act as a reset button. SERVPRO can restore your facility, so comments focus on how it is once again "Like it never even happened" instead of how bedraggled your gallery makes the art look haphazard and uninspired.

Our SERVPRO technicians do this by assessment of the moisture content in different sections of your location, and then working to minimize any water or moisture discovered. From the floor up to the ceiling, and between each wall and corridor, and everything in between, we can restore normal dryness levels.

For standing water, pump trucks and hand-held water-extracting devices begin the restoration process. Heating mats finish the process on floors, ensuring that warping is not an issue in the future. Air circulation is of vital importance so that canvas and other fabrics in your artists' crafts are not at risk of developing microbial growth later, so air blowers and dehumidifiers are part of our methodology.

Because we employ those who understand that each of our customers must support their respective clientele, we can assure you that your job receives the care and attention it should. Our technicians train and study, so they receive IICRC certifications, keeping them up-to-date on the latest in textile care, carpet repair, and prevention of the many types of damage water can create.
Locally Owned Company with National Resources

For artwork of various types, we can discuss their specific requirements, ensuring that your situation always receives the best results possible. When your gallery needs water removal services, call SERVPRO of Marina Del Rey / Westchester / El Segundo. Our number is (310) 333-0654, and we are available whenever you call.
For more information regarding the city of Los Angeles, click here.