Flood Damage Woes in Los Angeles
6/28/2017 (Permalink)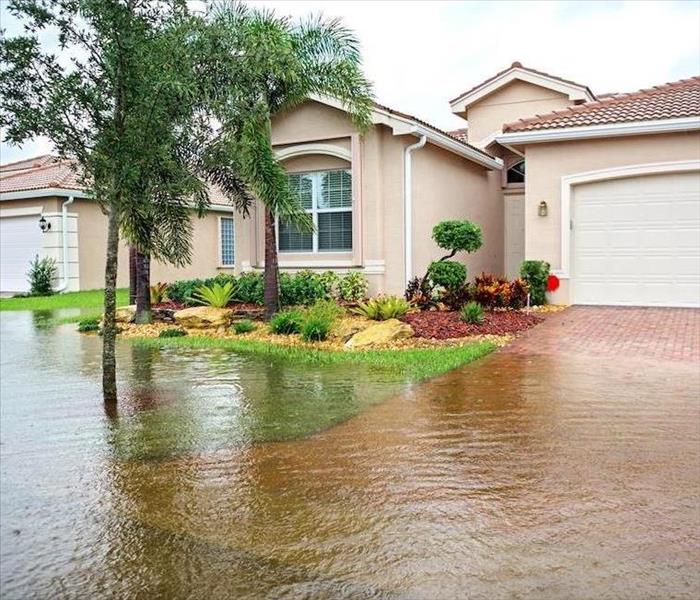 Don't let the devastation that comes with a storm keep you out of your home for long. Contact SERVPRO right away to start the remediation process.
SERVPRO Handles the Storm Damage Quickly So that YOU can Get Back into Your Home
California is the ideal location for many people. It is why they come here every month by the thousands, pursuing every dream imaginable. Now and then, however, the weather or our old water and sewer system decides to nudge us all awake.

Los Angeles is one of the nicest areas to live in this county, not to mention expensive. That does not prevent flood damage to homes, no matter what some residents might hope.

Regardless if the water comes from a sudden rain or a broken water main, SERVPRO is ready to take care of our neighbors with a highly trained, 24-hour response team. No matter if you live a mini-mansion, duplex, or a trailer court near the beach, there are some emergency services that every home needs when disaster strikes.

First, we remove any standing water from your home. It may mean bringing in portable pumps and extractors, or we may be able to force out the water with push brooms and squeegees.

Next, we place furniture and other items that might stain carpets up on blocks or pallets. If necessary, our technicians relocate the items to our facility or put them in another storage area temporarily. We also take out anything that might be damaged as we restore your home to its pre-flooded condition.

Now, we dry the carpets. For large rugs, we lift them off the floor and place air movers underneath to dry them. For smaller rugs, we remove them to hang outside on specially designed frames or bring them to our facility to dry there. If there is a pad underneath, we recommend disposal as it is rarely ever cost-effective to attempt to dry one.

Lowering the humidity is the next step. For smaller homes, we can accomplish this by opening the doors and windows and setting up exhaust fans to force out the damp air. In larger homes, technicians install dehumidifiers to draw moisture out of the air. We pair these devices with air movers and exhaust fans to force the damp, inside air out and replace it with drier air from outside.

Living here is the dream and SERVPRO of Marina Del Rey / Westchester / El Segundo does everything we can to keep it that way. If you need us, call us today at (310) 333-0654 for an inspection or to immediately get started.

For more information regarding Los Angeles, click here