Restoration Of A Bookstore's Inventory Suffering From Commercial Water Damage In Marina Del Rey
5/18/2017 (Permalink)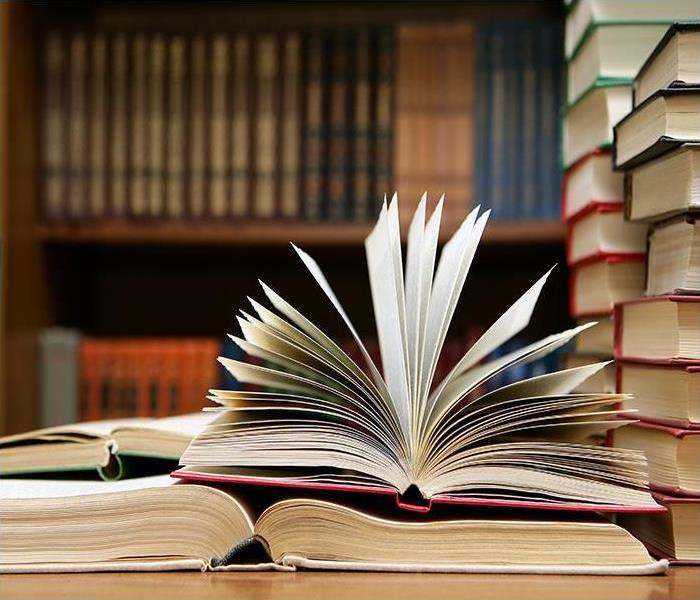 Bookstores combating commercial water damage from broken or leaky water pipes should realize they are fighting time, also.
Bookstore's Suffering From Commercial Water Damage Should Call A Professional Restoration Company
Books are an important part of most American's lives, and almost everyone has a favorite book, author, or genre they love to indulge in from time to time. Many tourists also make it a part of their packing to bring along a book or even several to read when relaxing by the pool at their hotel or a nearby beach. Sometimes, books are bought on site, and this is where area bookstores come in handy.

In Marina del Rey, bookstores combating commercial water damage from broken or leaky water pipes should realize they are fighting time, also. Even though bookstores are not thought of as being 'real' tourist destinations, a high percentage of their patrons are often from out of the area and on vacation, meaning that seasonal highs and lows most likely already affect profit margins. When inventory is at risk of being damaged so badly it cannot be sold; then preventative measures need to be taken immediately.

Water can damage a bookstore's structure, from the interior walls all the way to the exterior facing. Much of the damage experienced is dependent on where the water is coming from and at what rate it is entering. Even slowly dripping connections that could use a bit more Teflon tape have been known to bring about saturated gypsum board, stained ceilings, rotted carpeting, and musty odors. Standing water can be non-existent, but water damage may still be present.

Water-damaged bookstores, however, often present unique challenges, and at SERVPRO, we are ready for them. We are skilled expert professionals who have experience restoring damaged buildings of all types. We also have access to lyophilization equipment, which can save your inventory.

Lyophilization, or freeze-drying, has shown its benefits many times in restoring different types of media, including rare books. With lyophilization, your inventory is frozen. Frozen books experience no more wicking of water into dry parts of pages, stopping the damage and keeping mold from growing. When at the appropriate temperature, a process called sublimation begins with the assistance of a created vacuum. This vacuum is a vital aspect of lyophilization because it is what draws the moisture out of the frozen materials. These items go from wet or damp to frozen to dry with this process, and the result is books that are still in saleable condition.

When you need help with water damage in your bookstore, give SERVPRO of Marina Del Rey / Westchester / El Segundo a call at (310) 333-0654. We can restore any size establishment affected by water or any other malicious element and keep your business thriving.
Wanting to learn more about Marina Del Rey? Visit https://en.wikipedia.org/wiki/Marina_del_Rey,_California for more information.