What Types of Mold Can Mold Remediation Cleanup Eliminate in Los Angeles?
10/27/2021 (Permalink)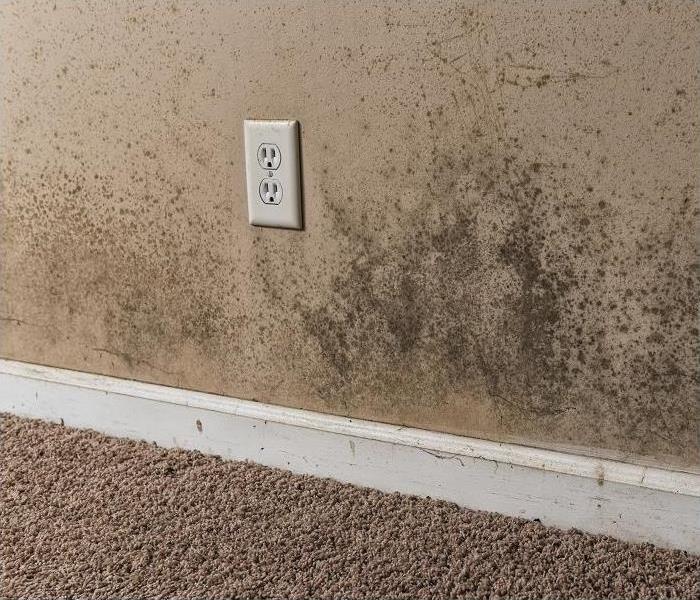 Our SERVPRO mold specialists are trained to locate and remove fungal growths from your business. Call us today!
Mold Remediation Cleanup Services Like SERVPRO Can Remediate Most Types of Mold
Various types of airborne mold spores are naturally present in Los Angeles, and they are just waiting for the appropriate conditions to grow in your business facilities. Fortunately, effective remediation services are available nearby whenever these spores find the right conditions for growth and impact your commercial enterprise.
SERVPRO, a commercial mold remediation cleanup service in Los Angeles, has skillfully dealt with most types of mold that impact local businesses. Our mold specialists have been expertly trained to look for and successfully address the excess interior moisture that fosters these troublesome fungal growths. Moreover, they have ultimately been able to perform mold removal on different types found on affected structural elements and contents.
Some kinds of mold SERVPRO has been able to remediate are:
Aspergillus (the most common indoor mold) - appears in many different colors and can be found in HVAC systems, crawlspaces, ceilings, walls, and subflooring
Alternaria (often resulting from water damage) - is brown or dark green and can often be found under leaking sinks, bathtubs, or showers during bathroom mold removal efforts
Aureobasidium - starts as a black, brown, or pink growth that turns dark brown as it develops under wallpaper or on wooden surfaces
Cladosporium (capable of growing in either cold or warm conditions) - is often found on indoor materials like carpets, fabrics, and upholstery
Stachybotrys (popularly known as "black mold") - proliferates in areas that sustain high humidity levels for long periods and it often requires extensive black mold damage repairs
So, if you ever need commercial mold remediation cleanup, don't hesitate to call your helpful neighbors at SERVPRO of Marina Del Rey/Westchester/El Segundo. We are always ready for your call at (310) 333-0654.