A Small Kitchen Causes Big Fire Damage in a Marina del Rey Home
10/13/2021 (Permalink)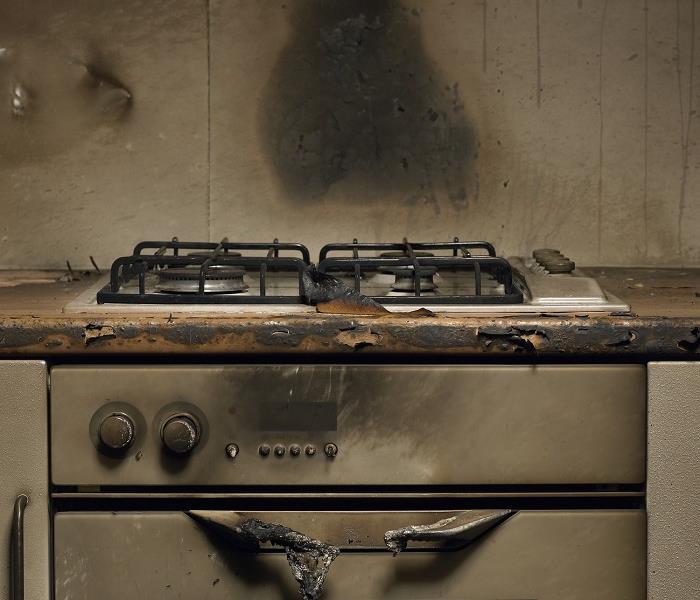 A small fire still produces a lot of smoke and soot. SERVPRO has the tools and cleaners to tackle any size fire damage restoration.
Fires of all Sizes Require Fire Damage Restoration Services in Marina del Rey
Homeowners in Marina del Rey may find themselves needing fire damage restoration services after a seemingly small kitchen fire erupts. Cabinets, food items, and personal belongings all suffer when flames and smoke make their way into every crevice. The smoke damage may even be exacerbated following the arrival of firefighters and the use of fire extinguishers, leaving the kitchen and its surrounding rooms in disarray.
When a Marina del Rey homeowner needs fire damage restoration services, SERVPRO is ready to help. Our reputable staff is available shortly after receiving your call and arrives at your home with equipment and knowledge of fire and smoke damage restoration. Whether the fire itself was protein-based or not, the effects tend to be larger than one would imagine, as smoke and soot travel quickly through the air and the home ventilation system. Documenting the process for insurance purposes is also essential, and you can rely on our team to assist as needed.
Critical to our success is matching each damaged surface to the appropriate cleaning solution. Also important is removing items beyond repair to curtail the spread of fire damage through unaffected areas. Our SERVPRO team applies its ample expertise and industry best practices, including the following, to protect and preserve as much of your home as possible:
Agitation to help dislodge soot and debris from surfaces
Application of EPA-approved cleaners keeping in mind the material of each item, i.e., organic vs. inorganic, and the abrasiveness of each cleaning solution
Use of advanced equipment such as wet-dry vacuums and ultrasonic devices to eliminate the fire's remains
SERVPRO of Marina del Rey/ Westchester/ El Segundo provides premiere services to homeowners in the area. Contact us at (310) 333-0654 and let us handle your fire and smoke damage restoration and cleanup needs.