Is Hidden Mold Lurking in Your Los Angeles Home?
10/8/2018 (Permalink)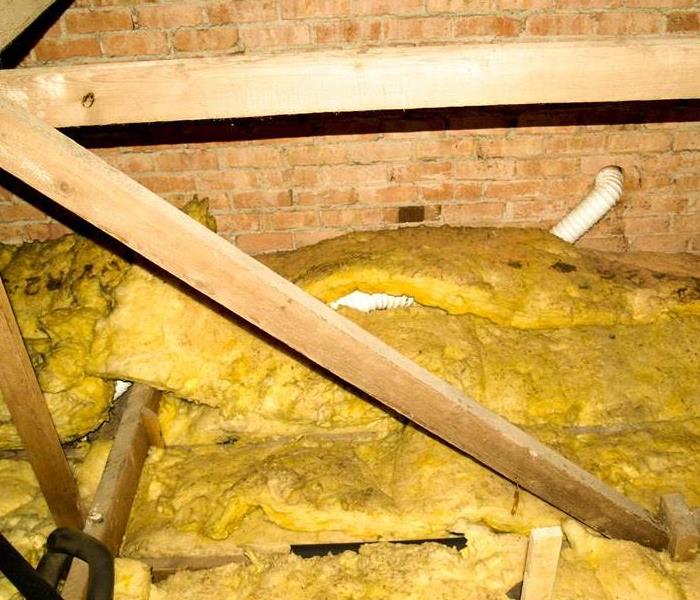 Hidden moisture can breed mold. SERVPRO has the expertise to locate and eliminate hidden moisture and mold.
What to Know if Your Los Angeles Home Is Experiencing Mold Damage
Most people make a mistake of thinking that it is only outdoor air pollutants that cause health effects and in the process forget that indoor pollutants such as mold damage can cause the same concerns. It means we should never take chances when a water supply line leaks, our home has a leaking roof, defective or deteriorating siding and doors or windows that are not correctly weather-sealed. Such problems require prompt attention, and we recommend you work with licensed service providers in Los Angeles to be one the safe side.

Our SERVPRO technicians to investigate whether there is hidden mold damage in your Los Angeles property if there has been a recent water damage problem in the building or you can start smelling a moldy odor. We can inspect the underside of the pads and carpets, and other hidden locations such as behind wallpapers to be sure. We have the equipment to detect moisture levels in building materials and prevent the problem from deteriorating further. For instance, we can use a moisture meter to measure and monitor the degree of moisture in walls and other building materials.

Some moisture meters have thin probes which can penetrate surfaces and enable us to take the needed readings. Others have sensors and require our SERVPRO technicians to press them directly against the targeted area when taking the moisture measurements. To monitor the levels of indoor humidity as your home dries, we can use humidity meters or gauges.

We consider the mold cleanup/remediation process to be complete once we have removed all mold-damaged items, visible mold, and deodorized surfaces to eliminate moldy odors. When we are cleaning hard surfaces, we scrub if necessary and use water and disinfectants to damp wipe. If some dust settles on surfaces when we are performing the remediation, then we can use High-Efficiency Particulate Air vacuums to collect the dust.

SERVPRO of Marina Del Rey / Westchester / El Segundo promises a stress-free cleaning and restoration process that takes care of your commercial or residential needs. You can learn more details about our emergency services by calling (310) 333-0654.
Did you know that in 1892 oil was discovered in Los Angeles? Click here for facts about this city!