Better Understanding Mold Growth in Your Marina Del Rey Residence
7/31/2018 (Permalink)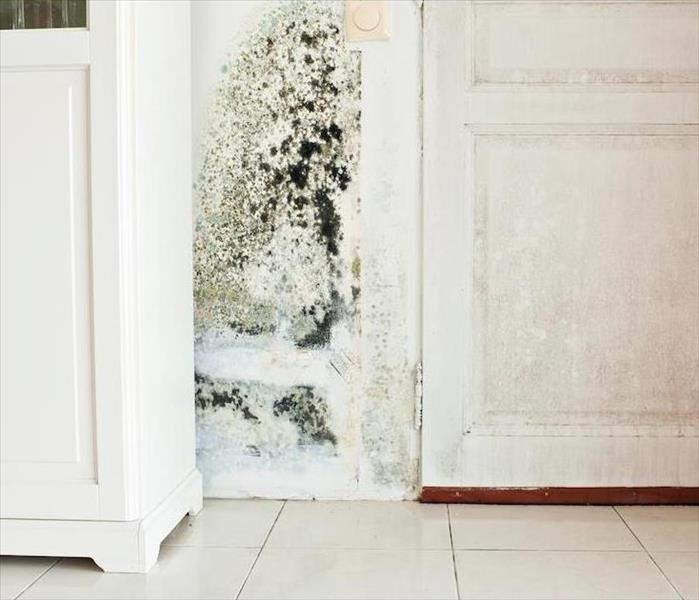 When you find mold in your home, whether by sight or by its musty smell, call SERVPRO for mold damage remediation services.
Team SERVPRO Knows How a Mold Infestation Will Quickly Spread Throughout Your Home Without Remediation Services
With an often dry heat that allows for fires to spread quickly through landscapes, many Marina Del Rey residents do not put as much stock in the possibility of mold growth as the likely should. Mistakenly, homeowners believe that mold growth has a good deal to do with moisture in the air and not occurrences to your home that could provide the same outcome.

Better educating yourself on how mold can grow in your home and the ways to combat this presence can help you to keep yourself and your family safer. With the health effects attributed to exposure to mold growth and colonies in houses, encountering mold damages in your Marina Del Rey house should spring you into action to contact the professional remediation team we have at SERVPRO.

One of the first things that you should consider is how easily mold can colonize in your home. Mold spores naturally exist in the environment both inside and outside of your home on a microscopic level. When these spores find a damp and moisture-ridden area of your home, they only require organic material to colonize. This material can get found in most of the building materials used to construct your home, or in fabrics and other contents of the affected area.

Finding mold growing in your home is often a simple thing to do, even if you do not physically ever see a colony. Most often, these organisms emit a strong and pungent musty odor as they feed and seat more deeply into the organic material housing the colony. This aspect alone can indicate mold growth in your home and encourage you to reach out to the remediation specialists we have at SERVPRO.

Working to remove the mold growing in your home is nothing that you should take on by yourself. There are risks associated with mold removal, and part of the reason why our remediation technicians wear protective equipment through a project like this. Trust in the experience our SERVPRO of Marina Del Rey / Westchester / El Segundo team has and give us a call today at (310) 333-0654.

Click here for more information on Marina Del Rey.