Remediating Mold Damage in Marina Del Rey
5/11/2018 (Permalink)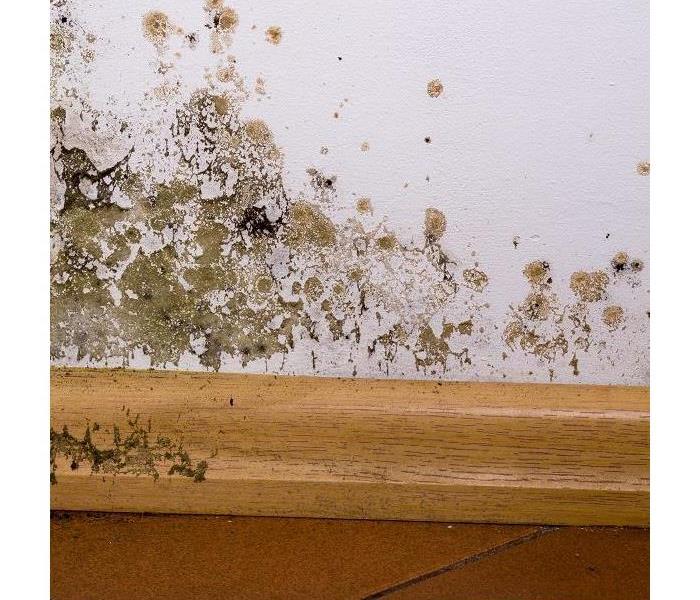 SERVPRO has the professional training and tools to properly remediate mold damage found in your home.
SERVPRO is Here to Help With Your Mold Damage Remediation Needs
Mold spores are in every home in Marina Del Rey. They are almost as common as house dust, but many residents have the mistaken belief that mold means poor housekeeping or a "dirty" home. That is not the truth of the matter.
Mold damage happens in Marina Del Rey homes when there is the right amount of moisture and temperature, combined with a nearby food source. SERVPRO restoration teams are trained to interrupt and remove the source of moisture to stop further mold growth and then clean or dispose of any damaged property.
Spores can start to expand and grow with only a tiny amount of moisture. In most cases, our restoration teams can quickly find the small puddle of collected water, dry it up, and kill the nearby mold growth with an anti-fungal spray.
SERVPRO technicians then look where the mold leads them. If the mold started in an attic or overhead crawlspace, it can grow over the entire home and then down into every interior and exterior wall. The mold can also infest every inch of insulation.
To kill the mold spores, our technicians use one or two methods. They can spray anti-fungal agents into the space behind the drywall panels, or use a fog machine to generate a cloud of cleaning particles which they then force into the wall space and cover every surface. Both are very effective at stopping mold growth.
Mold in the walls requires removal of the drywall panels to get to it. While technicians can kill the mold using anti-fungal agents, they still need to pull down the panels to both remove the inert or dead spores. If the mold was unnoticed for a long time, our technicians also need to check the wall framing for damage to the wood. Team members can replace the framing, but if they find damage to the support structure, the homeowner needs to bring in a general contractor.
Stopping mold growth and remediating the damage it causes is not a short process, and it can be costly. SERVPRO of Marina Del Rey / Westchester / El Segundo is here to help you return your home to its original, mold-free condition. If you need us, call (310) 333-0654 today.
Click here for more on Marina Del Rey.