How to Incorporate Fire Damage Cleanup in your Busy Life in Los Angeles
9/29/2021 (Permalink)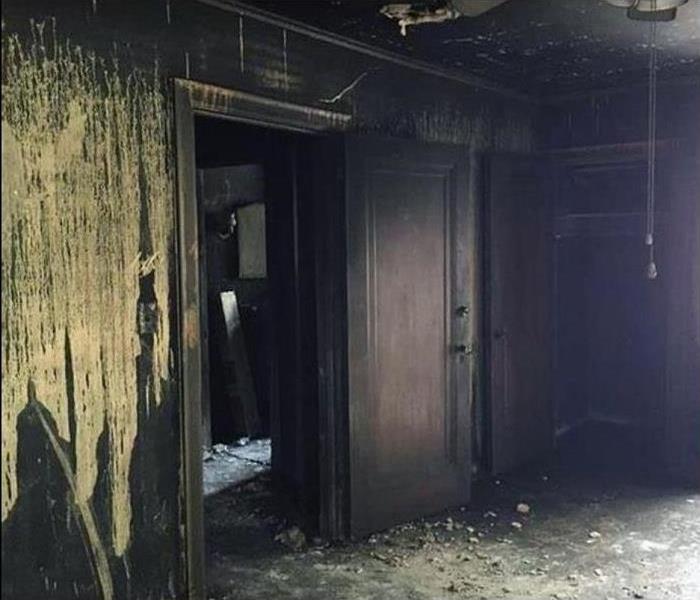 Fires leave debris and trying to clean it alone can be stressful. DIY restoration often is not effective. SERVPRO is equipped for fire damage cleanup.
Invite a Reputable Fire Restoration Company to Handle the Cleanup in your Los Angeles Home
The hectic pace in Los Angeles leaves homeowners with little time to dwell with fire damage cleanup. When an accident happens, whether in their own home or neighboring property, efficiency is paramount, as is receiving quality services. When mitigating your loss following a fire incident, relying on a certified fire restoration crew is your best option.
Residents can entrust fire damage cleanup in Los Angeles to our certified team at SERVPRO. Our staff trains under the guise of the Institute of Inspection, Cleaning and Restoration Certification (IICRC), the governing certification body in our industry. It prepares us for the most challenging jobs involving soot, smoke, and water remediation. Our fleet is readily available to procure the staff and equipment necessary to meet your fire damage and restoration needs when you reach our office.
Not surprisingly, fire damage restoration often includes addressing water damage, a by-product of the extinguishing efforts. As we arrive at your home, our SERVPRO team focuses primarily on successfully doing the following:
Preventing cross-contamination throughout your home by establishing physical barriers between affected and unaffected areas. Plastic sheeting, negative pressure, and control over the ventilation system all help during this stage.
Extracting water and controlling humidity levels using pumps, dehumidifiers, and extractors suitable for water volumes of varying sizes.
Applying targeted cleaning solutions to each of your home's surfaces based on their composition and pre-treatment testing results.
At SERVPRO of Marina del Rey/ Westchester/El Segundo, we know your time is valuable, so we focus on speed and efficiency. Call us at (310) 333-0654 whenever you find yourself in need and let us leave your home "Like it never even happened."