How Do I Protect My Los Angeles Residence So It Doesn't Need Fire Restoration Services?
9/8/2021 (Permalink)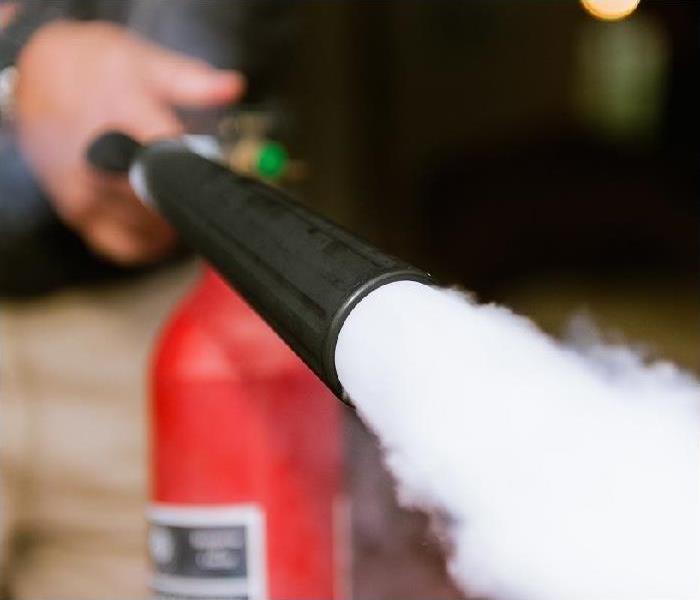 Fires can occur at any time. Protect yourself by making sure your home is equipped with a working fire extinguisher.
There Are Some Actions You Can Utilize to Prevent Fires at Your Los Angeles Home
House fires are relatively common in the Los Angeles area. They can arise from any one of several environmental and human-related causes. Although some residential fires are impossible to prevent, many others are preventable, or their ultimate effects can be substantially reduced in severity.
The Los Angeles fire restoration experts at SERVPRO have some suggestions for local homeowners looking to prevent or mitigate the effects of fires in their homes. This information should help them avoid the worst fire and smoke damage and escape or lessen the cost of house fire cleanup, smoke remediation, and fire damage restoration. Some of the fire prevention and mitigation measures our trained professionals suggest are:
Always keeping a watchful eye on things you are cooking and never leaving them unattended
Always have a working ABC fire extinguisher in the kitchen so you can quickly extinguish small wood, paper, cloth, grease, oil, and electrical fires before they grow too big
Knowing how to put out various types of fires you are likely to encounter in your home, so you know what to do if the unthinkable ever happens
Refraining from smoking while lying on the couch or bed
Not allowing trees or bushes to grow too near your residence and keeping your yard free of clutter and yard debris like leaves and fallen tree limbs
Teaching your children not to play with fire or cooking appliances
With all that said, if you ever do need fire restoration services, don't hesitate to call your helpful neighbors at SERVPRO of Marina Del Rey/Westchester/El Segundo for assistance. We are available for your call 24/7 at (310) 333-0654.