Why Is SERVPRO One of the Best Mold Remediation Services in Los Angeles?
8/24/2021 (Permalink)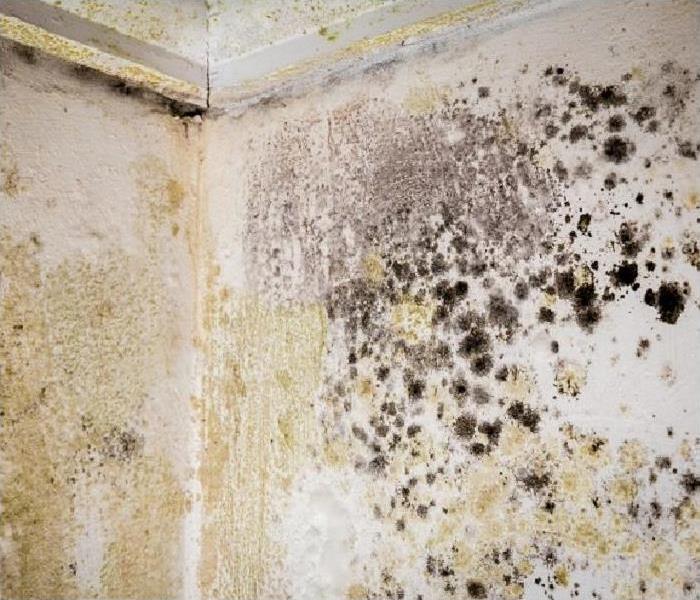 With the right conditions, mold can quickly grow. SERVPRO is the trusted source for mold damage remediation.
SERVPRO's Technicians and Powerful Resources Are Locally Based in Los Angeles
When your home is impacted by severe mold damage, you want help from a mold remediation company with locally based resources. Unlike many other services in Los Angeles, SERVPRO's technicians are your neighbors, and its high-tech equipment is housed nearby and ready for use.
SERVPRO's Los Angeles mold remediation professionals live and work in your community and are dedicated to preserving it. Our mold inspection and mold remediation tools are also located in nearby facilities. While all of this may not seem so important at first, it does have a significant impact on how quickly and effectively your residence's mold damage is cleaned up and restored because:
When technicians and equipment are located nearby, workers are less likely to get lost or have logistical issues, and it is easier for services to begin more quickly
Mold specialists based locally know the most common mold issues Angelenos are likely to face and usually know where to look for them
Neighborhood services can more easily provide ongoing services like routine mold inspection and future mold removal, if necessary
A Los Angeles-based business with employees living in the area is more mindful of its professional reputation in this community and more dedicated to maintaining it
If there are problems that later need to be corrected, a nearby company is easier to contact to have them fixed
So, if your Los Angeles home ever suffers mold damage, remember that your helpful neighborhood SERVPRO of Marina Del Rey/Westchester/El Segundo can often provide you with better mold remediation services than other area companies. Call us at (310) 333-0654 whenever you need our assistance.