SERVPRO Provides a Fast and Efficient Fire and Smoke Damage Service to Marina Del Rey
6/24/2021 (Permalink)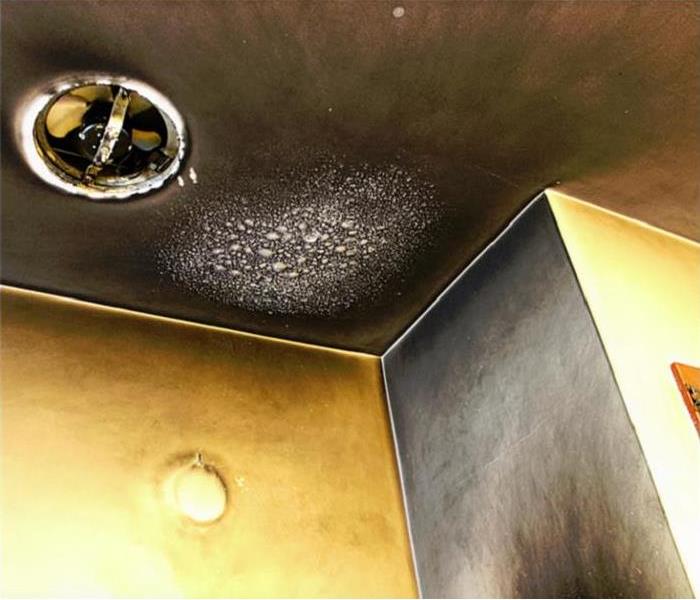 Smoke and soot need to be removed quickly for effective restoration. SERVPRO can be at your home quickly to do the job.
Marina Del Rey Residents Can Save Time and Money by Hiring SERVPRO for Fire and Smoke Restoration
Fire and smoke damage to your Marina Del Rey home can leave soot and residue on walls and ceilings that need professionals to clean. SERVPRO technicians work hard to get the structure and contents clean after smoke damage "Like it never even happened."
Calling in the SERVPRO experts as fast as possible after the fire and smoke damage to your Marina Del Rey home is essential as the longer the residue stays, the harder it gets to clean it. One of the most fundamental aspects of cleaning fire-damaged homes is understanding the science behind the bond between the residue and the surface. SERVPRO technicians have expertise in using various methods to break this bond without damaging the surface being cleaned.
Cleaning Actions that SERVPRO Techs Use During House Fire Cleanup in Marina Del Rey
SERVPRO techs use four basic cleaning actions during fire restoration:
Mechanical agitation-Mechanically dislodging the residue by scrubbing is usually the first step during smoke remediation. It is best suited for dry and non-greasy residue.
Lubrication-Detergents loosen the bond between the soils and surface by lubricating the rubble, making them 'slide' into the cleaning solution.
Chemical action-SERVPRO techs use cleaning products that can interact chemically with the residues after smoke damage. These products oxidize the residue making them easier to clean.
Suspension and dispersion-Once the debris is loosened, it is suspended or dispersed into a cleaning product. SERVPRO techs use the scientific principle of 'Like dissolves like' to determine the type of cleaning product they use.
Call SERVPRO of Marina Del Rey / Westchester / El Segundo at (310) 333-0654 for fast and efficient service.