Mold can cause your customers to go elsewhere. SERVPRO is available to inspect your business for signs of visible and invisible mold.
9/10/2020 (Permalink)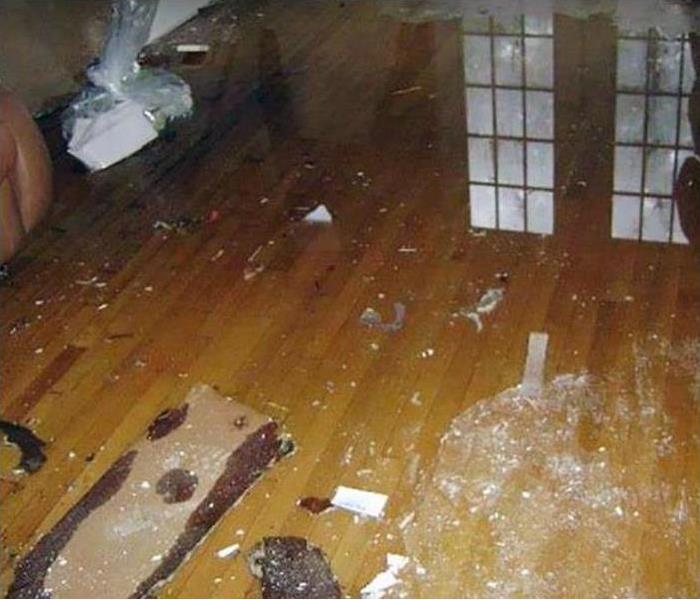 Water damage in your home? We've got you covered! SERVPRO can make it, "Like it never even happened."
Research Proves that Aggressive Extraction Significantly Shortens Drying Time in Flood Damaged Marina Del Rey Properties -- Why SERVPRO Follows Best Practices for Successful Results
When flooding from storms or significant plumbing or appliance breakdowns spread through your Marina Del Rey condo, you need professional help fast. When help does arrive, you might be perplexed about the priority given to water extraction, especially if much of the fluid seems to have drained away. Water can migrate to spaces away from the original loss and failing to address the collection of liquid water in building cavities can cause progressive secondary damage.
Why Is the Extraction of Liquid Water Such a High Priority During Flood Damage Recovery?
When approaching flood damage in Marina Del Rey, two primary reasons underlie the necessity of removing as much liquid water as possible.
First,the water can be contaminated, requiring containment and lawful disposal as hazardous waste. Allowing it to soak into building materials and drain into hidden recesses allows chemicals, pathogens, and infectious wastes to remain in your home, exposing your property and family to substances and organisms that can destroy structure and contents and cause illness.
Second,attempting to dry out your condo without first removing the bulk of the liquid flood water adds days or weeks to the process, which is problematic as the water continues to destroy materials and provides an incubator for mold growth and damage. Aggressive extraction is 1200 times more effective than using airflow and dehumidifiers alone.
How Can Professionals Follow and Remove Flood Water from Recesses and Other Areas Where It Is Trapped?
The Institute of Inspection, Cleaning and Restoration Certification (IICRC) training completed by our managers and technicians prepare our crew to use sensitive tools to locate and measure hidden water. Our team might use controlled demolition to reach the water, why SERVPRO stocks drills and saws to make holes and remove wet materials. When we release the trapped fluids using planned demolition, we also enhance the efficiency of applied drying techniques to reach damp spaces deep within walls, over ceilings, or under floors.
Decades of research and proven results underlie the restoration industry's best practices, why SERVPRO of Marina Del Rey / Westchester / El Segundo adheres to standards developed by the IICRC. Call us to schedule a flood damage assessment as soon as possible at (310) 333-0654 for the best results.
More about Marina del Rey.