Identifying Mold Damage on Drywall in Marina Del Rey Homes
8/20/2020 (Permalink)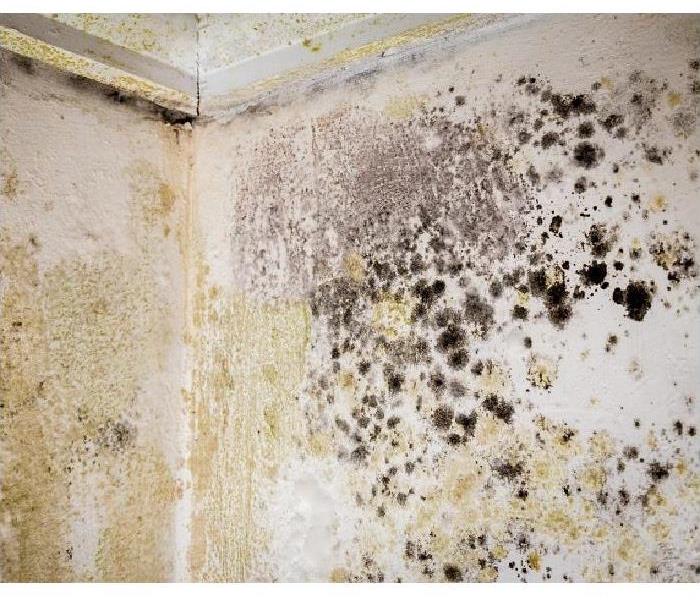 If left unchecked, mold colonies can grow exponentially. SERVPRO knows how to remediate the mold safely and effectively in your home.
Mold Growth is not Always Apparent, but There are Some Methods of Identifying and Later Resolving Mold Colonization for Your House
Understanding how to spot and track the progression of mold colonization in your Marina Del Rey home is critical to resolving the situation as promptly as possible. This organism's presence can be threatening to humans and pets exposed, making it vital to employ professional mold remediation experts like our SERVPRO team. Mold is not always as apparent as you might think, however. Learning to note differences in your house can be the initial sign that you should get the environment tested.
There is no set way that mold damage in Marina Del Rey becomes a recognizable threat. Because so much of the year occurs in hot, humid conditions in the Greater Los Angeles area, identifying the appropriate conditions to facilitate mold growth can help you spot these colonies in their earliest stages. Drywall can often present the most precise pictures of potential mold growth. You can look to this porous, organic wall material to show one or more of these signs when mold could be present:
Harsh Odors
Surface Spotting
Moist Areas
Surface Water Staining
Humid Conditions
How Can SERVPRO Help to Remove Active Colonization?
Remediation is a carefully orchestrated restoration process that seeks to remove active colonies exclusively. While abrasive cleaning and soda blasting can often have a productive result in removing colonies without damaging the underlying hosting material, sanding can also be a practical approach for wood framing. In the most extreme cases, we have in-house contractors that can remove deteriorating drywall and reinstall it once drying and cleanup complete.
The presence of mold can be a hazardous situation for your home. Give our SERVPRO of Marina Del Rey / Westchester / El Segundo team a call when you suspect mold growth. We are available 24/7 at (310) 333-0654.
More about Marina Del Rey.