How Much Damage Can a Pipe Leak Do Behind My Walls?
8/6/2020 (Permalink)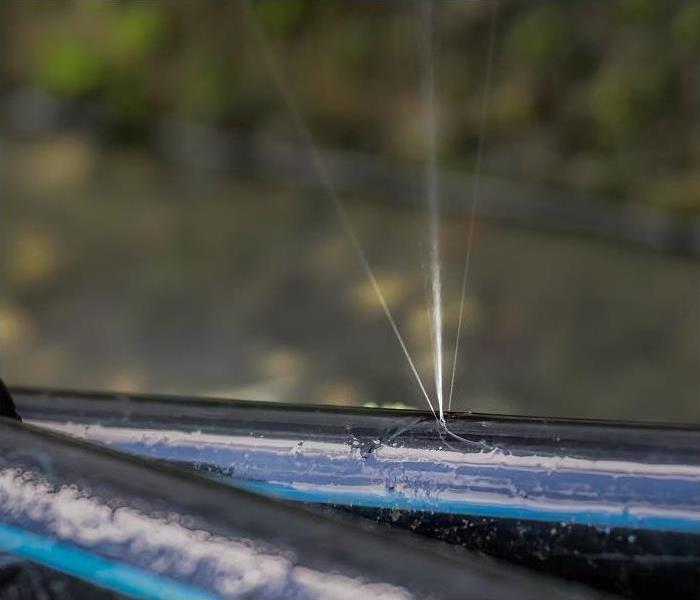 Even a pinhole leak can cause water damage. Inspect your property often for signs of moisture, and call SERVPRO to remediate the damage.
Los Angeles Homeowners in Need of Water Damage Repair Can Count on SERVPRO
Water damage is an incredibly common occurrence in residential properties in Los Angeles and elsewhere. According to the Insurance Information Institute, an approximate one in 50 homeowners will file a property damage claim caused by a water loss event each year.
When you need water damage repair services for your Los Angeles home, SERVPRO is available to begin the cleanup process 24 hours a day, seven days a week. Restoration technicians are licensed and trained in mitigation strategies that prevent further damage and return your property to a preloss state.
How Costly Can an Interior Pipe Leak Become?
Even a pinhole leak in a pipe can leak gallons of water every day into your home. If you found a recent and noticeable increase in your water bill, it may be time to inspect your property for water damage signs.
Mold growth can start within 24 to 48 hours after water damage begins, creating unpleasant musty odors and affecting indoor air quality.
Pipe leaks, especially those affecting outdoor plumbing, can bring dirt and contaminants into your home that may require professional-grade sanitation to ensure occupant safety.
SERVPRO technicians use sophisticated moisture measurement technologies to assess water damage in the home's hard-to-reach areas, including behind walls, before starting on extraction and structural drying.
How Does SERVPRO Detect Water Damage Behind Walls?
SERVPRO's detection technologies include infrared imaging for assessing potential moisture behind walls, sensors and meters calibrated to measure moisture in structural materials like wood and drywall, and thermohygrometers to determine relative humidity and calculate specific humidity.
SERVPRO of Marina Del Rey / Westchester / El Segundo renders mitigation and restoration services that keep your home looking, "Like it never even happened." You can call (310) 333-0654 for rapid-response disaster cleanup.
More about Los Angeles.