When is Drywall Unsalvageable After Water Losses?
7/14/2020 (Permalink)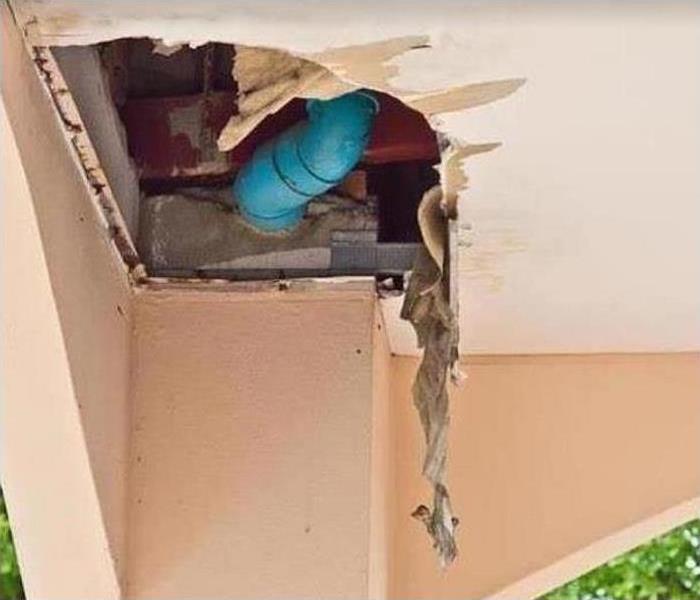 When this home suffered water damage, SERVPRO was there. We restored this home to its preloss condition.
Drywall is Easily Damaged in Your Los Angeles Residence After a Water Loss
Repairing and reconstructing your Los Angeles home after a water loss can be an overwhelming feat for those unprepared for how widespread and severe these conditions can become. It is often essential to fixate on the pressing concerns like water removal and drying before considering what repairs might be necessary, but this is not always feasible when structural damage threatens occupants of the house with sagging materials or potential collapse.
Drywall is often one of the most sensitive materials needed for water damage repair within Los Angeles residences after a loss incident. Because sheetrock is so porous, it can quickly absorb volumes of water from its base and wick up the surface to damage most of the installed material in an affected area. This wall surface gets evaluated during the property's initial inspection to look for a physical sign of deterioration, such as bloating, sagging, or crumbling. If these conditions exist, it is often in the best interest of the responding technicians to undertake controlled demolition approaches rather than drying them.
What Other Materials Are at Risk of Irreparable Damage?
Drywall is, unfortunately, not the only material that can fall victim to migrating water and overexposure. Porous materials exist in many areas of the house, which can quickly absorb water damage and allow for structural deterioration. Some of the most common of these affected surfaces and elements include:
Hardwood Flooring
Ceiling Materials
Contents
Carpeting
Wood Paneling
With a team of in-house contractors licensed through California for residential and commercial construction, we have the professionals to both restore your damaged home after a water loss and repair the areas that need it. Give our SERVPRO of Marina Del Rey / Westchester / El Segundo team a call today at (310) 333-0654.
More about Los Angeles.