Can SERVPRO Explain Flood Damage Remediation For Los Angeles?
4/29/2020 (Permalink)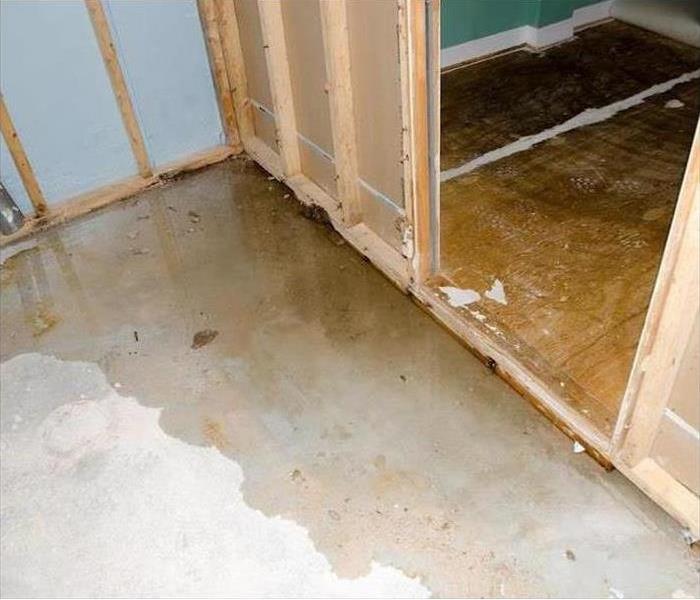 Whether your home is flooded from an outside cause or an inside occurrence, contacting SERVPRO is the most effective recourse. Call right away.
Act Fast to Restore Flood Damage to Your Home in Los Angeles
Recent years have shown us that weather conditions can wreak havoc on our homes. From fires to mudslides to torrential downpours, homes in Los Angeles have fallen victim to natural disasters and homeowners have needed to reach out to professional teams to recover their homes after disaster strikes. Even an otherwise harmless rain can cause flood damage to your home, and there is no better way to restore it than by reaching out to the experts.
SERVPRO works diligently with you to remediate flood damage to your home in Los Angeles. All you need to do is make a call, for our emergency team to respond rapidly. Because we recognize the long term damage water can cause, we are ready to take action 24/7 as soon as your call comes through.
As soon as we arrive at your home, we evaluate the extent of the damage and address any safety concerns. We will then work to mitigate the risk of your home becoming contaminated and quickly begin the water extraction process. For the sake of efficiency, our technicians are trained to use a variety of tools to assist them in the extraction. If the standing water is of a certain depth, submersible pumps help do the job, as do smaller extractors for water accumulated in small crevices. Speed is crucial in avoiding the breeding of bacteria that can come from long-lasting water deposits.
Regarding the contents of your home, our SERVPRO team attempts to salvage as much as possible. It is not uncommon to dispose of carpet and other porous materials after a flood, as the water residue tends to render it unsafe for your home. When this happens, our staff removes the carpet from your property and disposes of it appropriately. Our work is unfinished until the moisture levels in your home return to their optimal levels. To determine this, we use a myriad of moisture readers that inform us of humidity levels in your home, walls, and surfaces.
At SERVPRO of Marina Del Rey/ Westchester/ El Segundo we share your goal of restoring your home as soon as possible after it is the victim of a flood. To reach us please call (310) 333-0654 so we may help you return to a safe and clean home.
To learn more about Los Angeles, click here.