Could Water Damage in Your Marina Del Rey Home Also Impact the Insulation?
3/4/2020 (Permalink)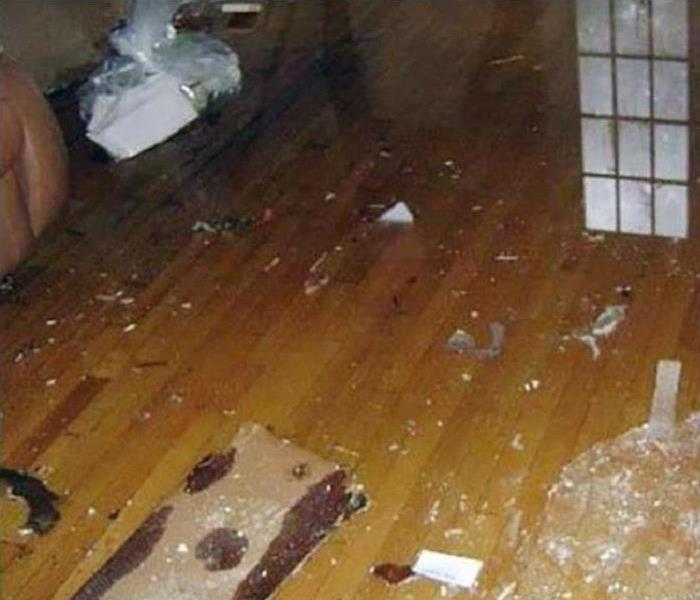 Now only do we remove the standing water, we also look for water damage in the drywall and insulation materials.
Identifying Wet Insulation Materials in Marina Del Rey Homes
Much like drywall in your Marina Del Rey residence, insulation is a common building material designed to prevent the loss of warm or cold air. The presence of this material in most of the structural assemblies makes it a constant consideration for restoration professionals like our SERVPRO team when disasters like water losses occur. The migration of water through cavities can impact these insulating sheets directly, making it a challenge to pinpoint where damages exist until moisture wicks through drywall surfaces.
When this material gets wet, it can be challenging to dry it exclusively and isolate the confined areas of water damage in Marina Del Rey properties. Our technicians must determine the salvageability of the affected construction elements to determine if controlled demolition is ultimately more cost-effective than time and resources getting spent to dry these components. This determination begins with a thorough inspection of the damaged property, including the application of a probing moisture detection tool to determine dampness in materials beyond the wallboard surface.
In the instances in which wet insulation materials exist, it is imperative to begin drying this cavity as quickly as possible. The paper backing on the sheets of insulating fiberglass can begin to mold and deteriorate with prolonged moisture exposure. Positive pressure systems force dry air into structural cavities to begin evaporative drying without the need for controlled demolition.
When our project manager determines that removing wallboard and insulation together is the most cost-effective solution, we have a team of in-house licensed contractors to help. We can establish flood cuts to only remove portions of drywall damaged by migrating water to make reconstruction more efficient and cost-effective.
Wet insulation can be an adverse situation when left unresolved. Our SERVPRO of Marina Del Rey / Westchester / El Segundo team can work to identify what damage exists to construction elements and what must occur to make water losses in your home "Like it never even happened." Give us a call today at (310) 333-0654.
More about Marina Del Rey.