Some of the Biggest Problems With Storm Damage in Los Angeles
2/26/2020 (Permalink)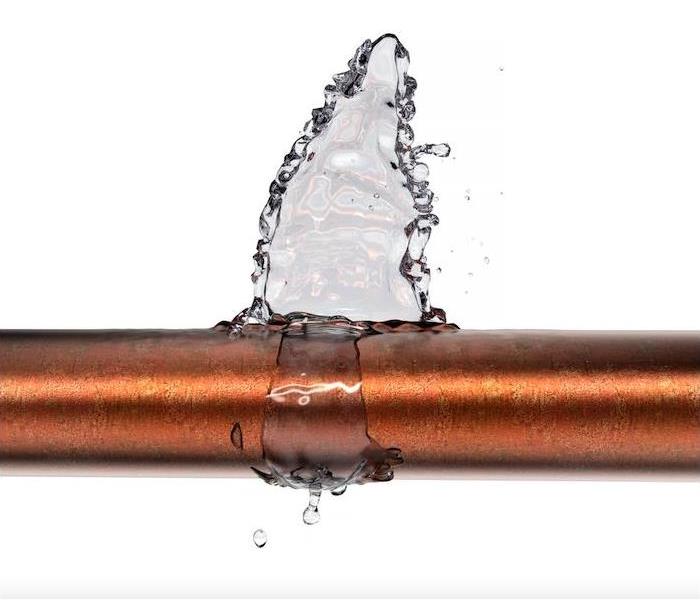 Flood damage from a broken or leaking pipe can go unnoticed while wreaking havoc on your home. Contact SERVPRO right away.
The Effects of Flood Damage on Drywall in your Los Angeles Home
Most flooding restoration scenarios are category two or category three level contamination projects. Category two contamination may include microbial infestations, bacteria growth, unpleasant odors, or other dirt, grime, and mud that is present in the water intrusion. Category three contamination is severe, and damages may include human pathogens, viruses, or other materials that pose a significant threat to your health. Considering the level of contamination as well as the severity of water intrusion it is safe to say that most residential properties need professional restoration after a water emergency.
Building materials can be adversely affected by flood damage in your Los Angeles home. Drywall is present in almost all residential homes, which is a naturally porous barrier between your rooms and the framing, which makes up the structure of your property. When large amounts of water intrude into a property, drywall can soak up significant amounts. These may be in walls, beneath staircases, or on the ceiling. SERVPRO technicians conduct comprehensive investigations of a property to assess drywall damages before remediation takes place.
When drywall takes on excess amounts of water, the typical signs of damage are swelling at the joints as well as falling apart at the seams. Ceiling drywall may begin to sag under the weight of additional moisture- known as hydrostatic pressure- and becomes at risk of collapse. SERVPRO technicians use non-penetrating moisture meters to find out how far a drywall installation is waterlogged and whether or not the materials are restorable.
In most flooding emergencies, drywall is cheaper, and faster, to remove and replace. Complete removal can also reduce the likelihood of microbial fungi or contamination. One of the reasons drywall is better to replace is that removing it all together allows for better ventilation and more comfortable drying of the upper stories in your home. Before performing a controlled demolition of any affected drywall, SERVPRO technicians can inspect for harmful materials such as lead-based paint or asbestos and act following strict abatement guidelines.
Replacing large sections of your home can maintain structural integrity, safety, and guard against microbial growth. Contact SERVPRO of Marina Del Rey / Westchester / El Segundo at (310) 333-0654 now.
Click here for more information about Los Angeles.