SERVPRO Recommends Rapid Water Removal to Mitigate Damages to Los Angeles Condos
10/28/2019 (Permalink)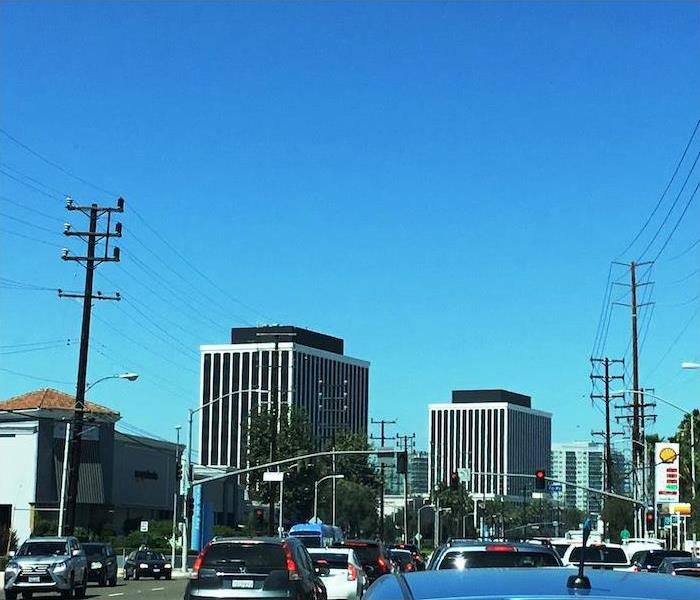 SERVPRO's Technicians and Equipment Excel at High-Rise Water Damage Cleanup and Restoration Throughout the Los Angeles Area
Why Water Damage in Los Angeles Must Get Addressed Quickly
In emergencies that require fast actions to reduce loss from water migration from plumbing breaches in your Los Angeles condo, you might have many people telling you the importance of getting the damage dried out right away. While you want to return to routine life as quickly as possible, there are other vital reasons why our commitment to arriving fast after a damaging water loss incident is what you need.
No matter how severe damage can become, even to the point of needing water removal for Los Angeles properties, securing professional restoration and recovery services is a wise choice for your property. Our SERVPRO team can get to work quickly on our mitigation process, which is a phase of our restoration services designed to reduce the cost and severity of losses in your house during a crisis. Because We're Faster To Any Size Disaster, we can offer benefits you are unlikely to experience even with DIY methods.
Structural Deterioration
One of the areas of grave concern for property owners working with substantial losses that require extraction is the effect this standing water can have on structural elements and construction materials. With the premier construction and expensive materials used to construct the top-tier condominiums throughout the Los Angeles area, reducing this saturation and ultimate deterioration is one of the main objectives of our SERVPRO mitigation team. In a building constructed with common walls and floor levels, protecting the property of your neighbors can not only be the right thing to do but also keep you out of legal jeopardy.
Mold Colonization and Growth
Along these same lines, prolonged moisture and dampness can have even more detrimental effects when you have passed the critical 48-hour threshold from initial exposure. Present mold spores in the environment germinate with the moisture and find the food source necessary to colonize. Most building materials have some cellulose base, they are organic materials, and the fungi develop. Remediation is an added expense that can often get avoided by a prompt response to the property by our experienced restoration technicians.
There are many reasons that a fast reaction to a water incident can better protect your home from substantial losses. From water removal to rapid drying, you can count on our SERVPRO of Marina Del Rey / Westchester / El Segundo team to make it "Like it never even happened." Give us a call today at (310) 333-0654.