When a False Alarm Triggers Water Sprinklers in Your Los Angeles Office
8/27/2019 (Permalink)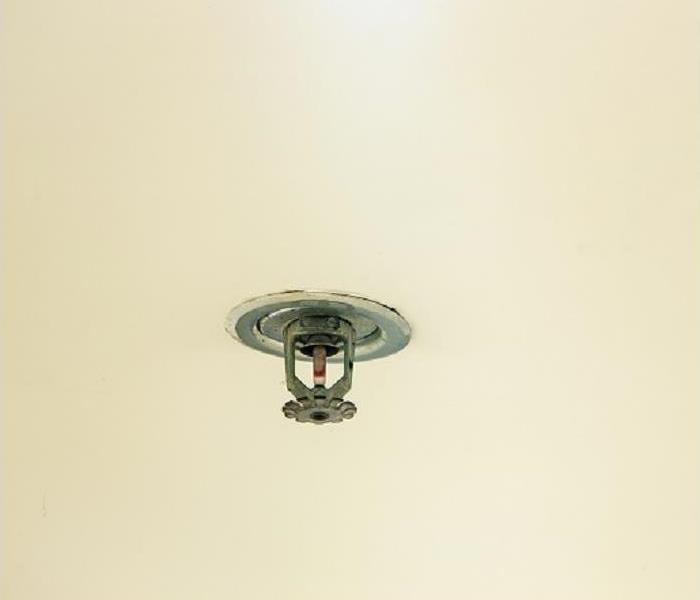 When sprinklers accidentally are discharged, call SERVPRO to get your business back up and running with the least amount of down time.
Commercial Water Removal Los Angeles – False Alarm Triggers Water Sprinklers
The client is still not sure what triggered the sprinklers in their office; however, after water was raining down on the office for thirty minutes, the sprinklers were finally shut off. None of the computers were working, and paperwork on the desks was soaked. There was a variety of manuals and personal items belonging to employees that were also wet.
The office manager called SERVPRO for commercial water removal services at our Los Angeles office. The manager stressed that the office must be back up and running within 24 hours, or his company would lose a great deal of business to their competitors. We understand these situations and how important it is to help commercial clients with water removal issues like this. We stressed that we could not help him with the computer and electronic recovery other than dry the outside of each item and remove them to a dry, secure location.
We wiped and dried all the computer cases. We focused on removing all books and documents that were protected by cabinets or somehow missed being drenched by the water. The remaining documents and manuals were laid out to dry on tables. The client was unwilling for any of these documents to leave the building due to privacy issues. Air-drying documents in this manner took longer than other methods; however, the customer's privacy needs are considered an essential service by SERVPRO.
All of the furniture was placed on blocks to avoid leaving rust marks on the carpeting. High capacity water removal machines vacuumed the water. Air movers were brought in and placed at strategic locations to blow air across the floor and out various exits. Dry air was drawn into the area while the moist air was exhausted out of the building. SERVPRO technicians regularly repositioned the air movers to ensure that all areas of the room were adequately dried.
It took the client longer than he anticipated to recover all the computing systems. However, he was delighted with the recovery and restoration services provided by our team.
Call SERVPRO of Marina Del Rey / Westchester / El Segundo at (310) 333-0654 for 24/7 serve. We serve Playa del Rey, Playa Vista, LAX, and surrounding areas. We're Faster To Any Size Disaster.
More about Los Angeles.