Fire, Mold, Storms, or Water Damage Have You Down? SERVPRO Can Help with Reclaiming Your Damaged Marina Del Rey Property
7/15/2019 (Permalink)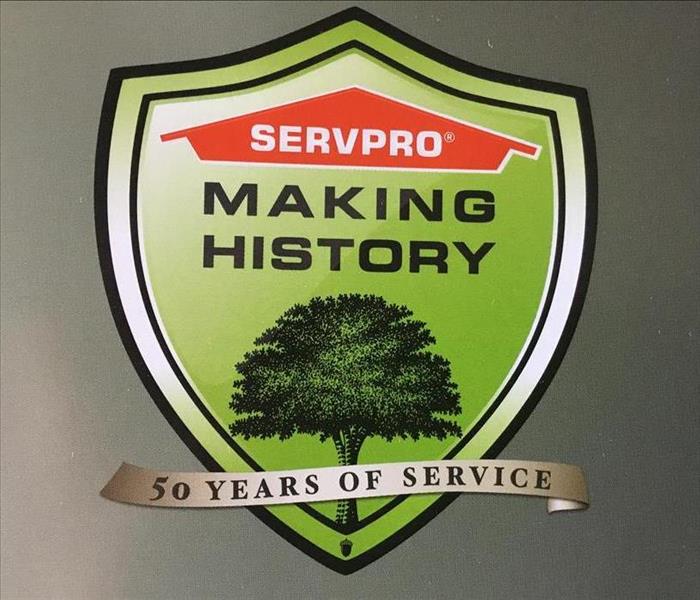 Why Use SERVPRO for Cleanup and Restoration Services in Marina Del Rey Properties? Experience and Skill!!
Why Property Owners in Marina Del Rey Trust SERVPRO for Restoration Services
Owning a home requires a fair amount of preventive maintenance, but there are simply some situations that Marina Del Rey homeowners cannot plan for such as damage from water, fire, or storms. When disasters happen in the home, you need restoration services to happen as quickly as possible. Fast action decreases the chance for loss in the house and also inhibits the growth of mold or foul odors that can follow after inadequate cleanup of water or fire damage or improperly addressed mold remediation.

Fire damage in Marina Del Rey homes occurs in several ways. Wall plugs can overheat, resulting in fires that are difficult to extinguish and spread quickly behind the walls. Other types of fire hazards come from space heaters, malfunctioning appliances, improper storage of chemicals in the garage, and the most pungent of all, protein fires usually emanating from within an oven or a hot pan on the stove that ignited.

All of these types of fires have their unique qualities for cleanup. For example, high heat fires leave a light, dusty residue for cleanup that can ruin surfaces if using liquid cleaners; instead, SERVPRO technicians use dry cleaning sponges. We use wet sponges when cleaning up smoke residue from fires that have burned with less extreme temperatures but have consumed rubber or plastic items which leave behind a thick greasy hard to clean residue. Our certified Stone, Masonry, and Ceramic Tile Cleaning Technicians have the skills to clean smoke damage off of countertops and backsplashes using specialized equipment and products such as our waterless masonry cleaner.

When SERVPRO technicians arrive on site, one of the first actions that we perform is to contain the area with the fire damage. Containment methods most commonly used are negative air chambers or plastic barriers over doorways and vents to stop any further spread of soot throughout the property.

Our team members have certification as Fire and Smoke Damage Restoration Technicians, and they use the best practices when mitigating fire damage for the best outcome for the property owner. We know how to use controlled demolition to remove building materials that are too charred for restoration. The longer charred items stay on-site, the more they contaminate the air with odor. As our technicians go through contents in the room to assess the restorability potential, we discard ruined items only with the approval of the homeowner or adjuster.

Soot particles exist smaller than the human eyes can see, so they are difficult to capture. While negative air chambers are valuable for keeping soot from spreading, air scrubbers are superheroes at the task. They have a honeycomb of filters within and added HEPA filtration, allowing them to capture airborne soot as small as .03-microns.

After fire debris cleanup, the last level of fire damage mitigation is odor removal. Our cleaning and restoration methods go a long way towards eliminating lingering smoke odors; however, sometimes, the odor level requires robust applications such as:

? Time release gel pellets
? Thermal fogging
? Ultra-low volume fogging
? Hydroxyl generators

On every property we work on, the goal of our SERVPRO team is to restore the home to its preloss condition and save the homeowners from having to replace fire-damaged contents.

Although it can occur anywhere in the home, you are most likely to find water damage in Marina Del Rey kitchens and bathrooms. It is vital to have water extraction and repairs completed on broken pipes or appliances as quickly as possible to stop more water from migrating into hard-to-reach areas such as floor joists or subflooring.

After a water loss event, the clock starts ticking towards around 48-hours. After that time, even tap water has the potential to harbor bacteria and mold and becomes a category three biohazard. Before that happens, homeowners should have moisture extracted to avoid the loss of building materials such as sheetrock which weakens and buckles when over-exposed to water.

Our Water Damage Restoration Technicians follow the best practices for water extraction, and the specialized training received to become certified as Carpet Cleaning Technicians and Floor Care (Hard Surfaces) Technicians enable them to use our proprietary methods to restore carpet using deep extraction and drying techniques. On a case-by-case basis and dependent on if prolonged exposure to water occurred, hardwood flooring may not be a loss after water damage with our specialized drying and restoration methods.

Finding out your Marina Del Rey home has mold damage sounds scary when you read about the issues connected with mold. However, mold colonies are often a symptom of another problem in the house that needs repair. Our certified Applied Microbial Remediation Technicians know how to identify areas in the home that require mold remediation as well as why the infestation occurred and recommend repairs to stop the situation from returning.

The three critical factors in mold abatement include containment to stop spores from spreading, lowering of humidity and thorough removal of the colonies and airborne mold spores. We dry the colonies and then remove them by hand or using a lightly abrasive method known as soda blasting. After removal of the mold colonies, we clean all surfaces with our EPA-registered antimicrobial cleaners.

Although the weather is excellent nearly all year round in Marina Del Rey, storm damage occurs infrequently. When it does, the intense storms bring high winds and heavy rains that on occasions break windows and cause roof damage. Flash floods have become more prevalent after the long period of drought, and the ground became so hard it no longer absorbs rainwater.

When this happens, you need help quickly. Our local emergency response teams arrive soon after your initial call for any type of storm damage. We immediately do any temporary repairs such as tarping over a damaged roof or putting up a barrier over a broken window. We use our moisture detection equipment to determine the migration path of the water and use our equipment such as our portable pumps for fast water extraction.

Thorough drying is one of the crucial elements to avoiding mold after storm damage cleanup. Our Applied Drying Technicians use different combinations of drying equipment such as air movers, dehumidifiers, and air scrubbers when there are foul water odors for the best outcome.

Why SERVPRO? We serve the local Marina Del Rey community with the highest quality restoration services. Our team members have intensive training and certifications as taught through The Institute of Inspection Cleaning and Restoration Certification (IICRC) in the restoration sciences, and we stay current on the latest innovations.

SERVPRO of Marina Del Rey / Westchester / El Segundo stands ready to assist homeowners with restoration services from damage from fire, water or mold. We answer calls 24/7 at (310) 333-0654 and use our expertise and equipment to make your loss "Like it never even happened."