Don't Tackle Fire Damage Remediation in Los Angeles Alone
7/8/2019 (Permalink)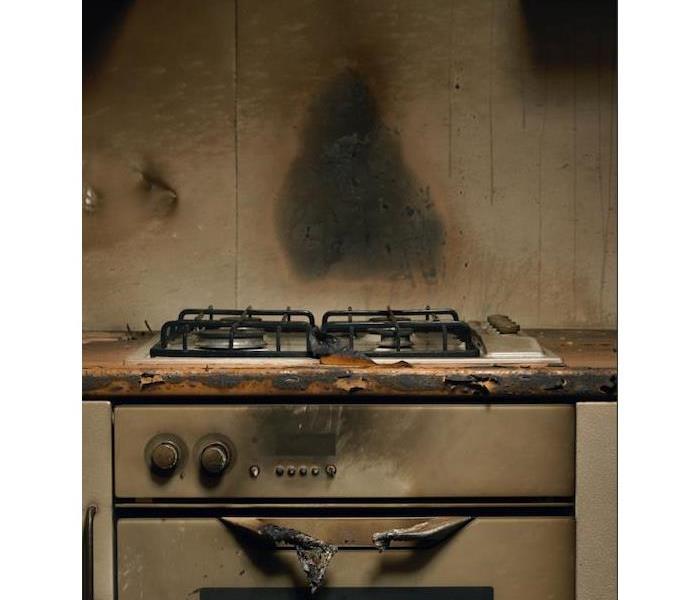 Fire damage can wreak havoc on your Los Angeles home. Contact the professionals at SERVPRO today for help.
Guidelines for Cleaning Up Fire Damage in Your Los Angeles Home
A fire can start in your Los Angeles residence because of old or faulty parts in appliances like dishwashers, refrigerators, microwave ovens, and water heaters. When your house suffers any fire damage, the priority is ensuring that everyone is safe and getting the property back to normal as quickly as you can. To achieve this, you need to replace the ruined items and clean the ones that remain.
Smoke, soot, and the chemicals and water that firefighters use can ruin the contents of your property like clothing, drapes, and furniture. You should start cleaning up fire damage in your Los Angeles residence quickly to prevent secondary destruction. Before you return into your home, it is advisable to get permission from a fire marshal stating that it is safe to do so. You should then assess the damage to your possessions and decide what to clean and what to discard.
Allowing fresh air to circulate in your house is also critical. Open the windows in each room to increase ventilation and set up a small fan to increase the amount of air flow. This can help clear the house of residual smoke, provide soot-free air for you to breathe and reduce the smoke odor. Before you attempt to clean smoke damage, dry wet items using fans and dehumidifiers. However, if firefighters used water hoses to extinguish the flames, it is essential to hire a fire restoration company like SERVPRO to perform fire and water damage combination cleanup.
We can use sophisticated equipment like wet/dry vacuums, air movers and dehumidifiers to extract the water and dry your home thoroughly. Our Fire & Smoke Damage Restoration Technicians (FSRT) can also remove smoke particles from carpeting, ceilings, walls, furniture, and other possessions to prevent foul odors and potential health problems.
We have the manpower to get the cleanup work completed within a short duration. Our SERVPRO crews have a defined restoration process that gets fire-damaged homes back to preloss condition quickly and efficiently. We use multiple cleaning products and procedures to remove smoke residues from surfaces. Soot and smoke can leave various surfaces in a house, including ceilings and walls appearing stained and charred. Our restorers can scour and pressure clean these surfaces.
If the soot and smoke damage has extended to the draperies and carpets, we can take the appropriate steps to clean them. It is often possible to restore carpets after fire damage because heat does not impact floor coverings as much as it impacts high surfaces like ceilings. However, if heat damage transforms the texture of carpeting, the destruction is usually permanent, making it necessary to replace it.
If a fire has ruined your property, SERVPRO of Marina Del Rey / Westchester / El Segundo can help you clean it up and restore it to its beautiful state. Call us at (310) 333-0654 anytime. We can make the fire damage look "Like it never even happened."
Click here to see more about Los Angeles.