Why it Is Important to Quickly Remove Water From Your Flooded Westchester Home
4/9/2019 (Permalink)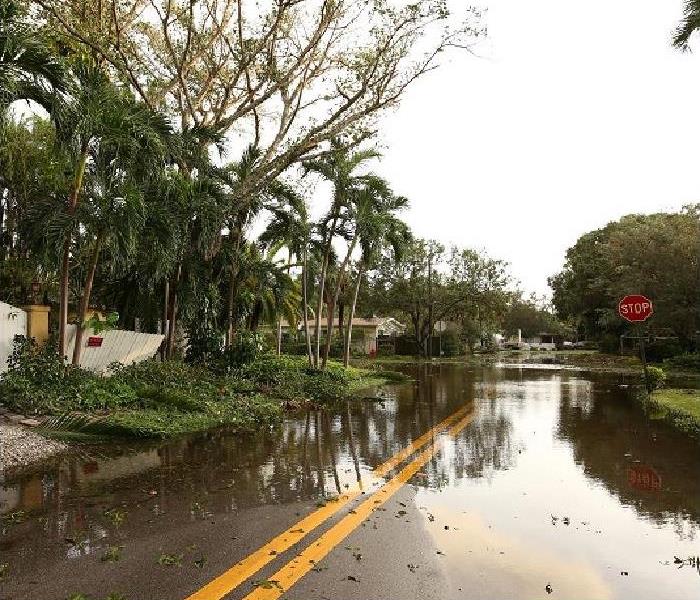 Heavy storms can bring water inside your home. Call the professionals at SERVPRO to restore your home.
Fast Action is Crucial for Flood Damage Cleanup in Westchester
We know storm damage to your home is unpredictable and the results can be devastating to both property and contents. That is why our emergency response teams are available 24-hours a day to start restoration efforts within hours of your initial call.
Turning around the flood damage in a Westchester home, our team was challenged by both mud and water that had entered the property from a storm. Due to the long period of drought in this area, the ground is too hard for easy absorption of heavy rainfall and localized flash flooding is the result.
When SERVPRO arrived on site, the water had mostly receded. Our technicians pay particular attention to the walls when accessing the scope of work to be done. Drywall absorbs water, and our technicians use moisture detectors and thermal imaging to determine how far into the drywall excess moisture has penetrated. Flood cuts were performed at a two-foot level to discard ruined drywall and allow for airflow behind the wall cavity.
During the water extraction and clean up for mud, our technicians removed both carpet padding and insulation exposed to the flood water as it cannot be reused and poses an increased risk for mold.
During the restoration process in a cleanup such as this, carpets and furnishings are carefully inspected for the potential to restore through our proprietary methods that not only clean but disinfect. Our goal is always to restore rather than have the homeowner replace items, and nothing is removed without the permission of the property owner.
SERVPRO technicians set up air movers and positioned them to dry the floor areas and configured hoses to push air into the areas the flood cuts were made to speed drying on both sides of the wall cavities. Once dried and disinfected, our technicians made suggestions for the areas that would not be restorable. Our location offers building services, so we were able to install new drywall and restore the walls to their preloss condition.
Call SERVPRO of Marina Del Rey / Westchester / El Segundo at (310) 333-0654 when you need an immediate response to flood damage. Our technicians arrive on site within hours and make your water loss "Like it never even happened."
Read more about Westchester here.