Our Fire Damage Specialists Explain Cord Safety In Your Los Angeles Home
3/19/2019 (Permalink)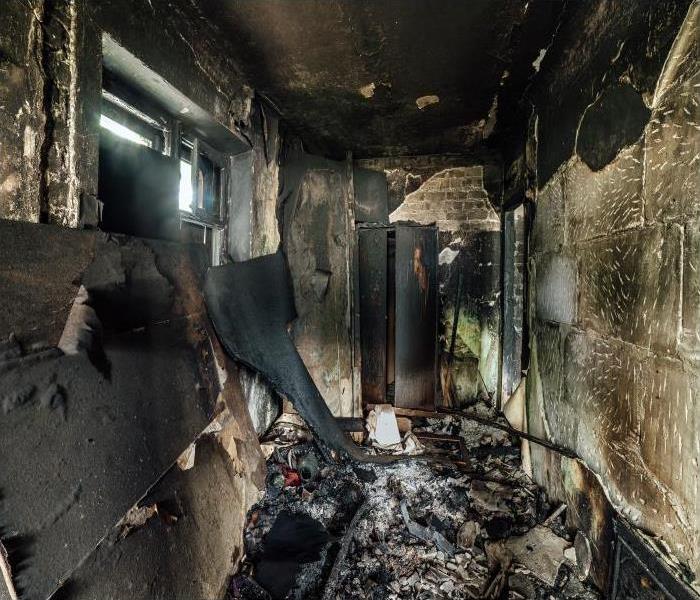 SERVPRO of Marina Del Rey / Westchester / El Segundo wants to help you restore your home in LAX, or Loyola Village after any size fire.
Fire Damage Restoration And Cord Safety For Your Los Angeles Home
Most people in Los Angeles are lost without the electrical appliances which fill their homes. We use them every day and, and most people do not stop to consider how dangerous they could be. Electrical cord safety is essential since a broken or frayed cord can easily spark a fire.

If you suffer a fire in your Los Angeles home, you should call a restoration such as SERVPRO to help you clean up the fire damage and smoke damage left behind. Even after the flames are out, your structure and possessions are vulnerable to additional damage from acidic soot and smoke, plus water damage from firefighting efforts.

To keep you and your family safe, use extension cords when necessary, but do not connect a series of shorter cords. It can be very hazardous and raises the risk of fire. Longer cords are available if you need them, up to 100 feet long. You should also inspect your cords regularly for any signs of wear and fraying. Cords that are damaged can ignite fires. If any of your cords are broken or frayed, throw them away and get a replacement.

When cleaning smoke residues, SERVPRO techs can encounter dry or wet residue. Areas and items with dry smoke residues tend to be more restorable over wet. Dry smoke doesn't stain surfaces as deeply, plus the odor is not as pungent. We can use less aggressive cleaning procedures to remove the residues of dry smoke properly. One problem is that dry smoke is usually the result of hotter fires, which cause more heat damage than cooler fires.

You should never staple or nail cords to walls or other items, as they can penetrate the coating of the wires and create a short circuit, leading to a fire. Avoid overcrowding outlets as well. Bluetooth technology today can help you do this much more accessible than ever before. A printer plugged into one wall can be connected to a computer which is across the room by using Bluetooth, rather than using extension cords and power strips.

Make sure you are not plugging extension cords into surge protectors, as extension cords can get quite hot very fast. Instead, use a cord that is long enough every time so it can be plugged directly into the wall. Having a few sizes on hand is a good idea to make sure you always have what you need.

SERVPRO of Marina Del Rey / Westchester / El Segundo wants to help you restore your home in LAX, or Loyola Village after any size fire. We understand it's a stressful time, so when you call us at (310) 333-0654, you can be sure to get a professional, and also a caring company.
Click here for more about Los Angeles.