Unwanted Water and Damage in Your Los Angeles Residence? Easy, Just Call SERVPRO!
3/11/2019 (Permalink)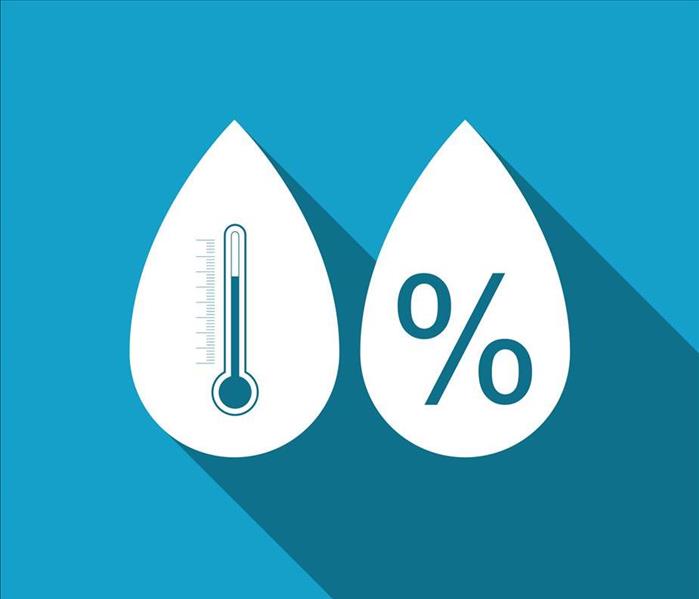 SERVPRO Says RH-Relative Humidity-Helps Measure a Successful Water Damage Restoration Service in Los Angeles
The Primary and Secondary Challenges of Water Removal in Your Los Angeles Home
Dealing with property damages can seem overwhelming. Mainly when it is the first time a homeowner has the experience of this type of situation. Large quantities of water can be challenging to deal with as most homeowners lack the specialist equipment required. Although a quick process is undoubtedly at the forefront of your mind, an approach of cutting corners can lead to long term secondary damage like mold growth or structural degradation.

Leaking water or sewage pipe in your home's plumbing system can often be the primary reason for water removal in Los Angeles. SERVPRO provides skilled technicians who can mobilize specialist equipment to help get rid of unwanted water, even when it has become contaminated by raw sewage or other pathogens. We can remove the vast body of water quickly using gas-powered submersible pumps alongside extraction units. We even use mops and buckets where needed!

The visible signs of excess water in the home can be remedied relatively quickly. However, it is the secondary steps that are crucial in getting your home back to preloss conditions. Furniture fittings like cabinets can retain moisture invisible to the naked eye. The same goes for your wall cavities or subfloor. Here, water can stagnate over time creating unpleasant odors or even mold and mildew growth.

To remedy the issue of hidden moisture pockets, SERVRPRO can use two separate methods. The first is a measurement method using moisture meters and sensors. Sensors penetrate carpets and can help assess if water has seeped into your subfloor. Meters help your technician to ascertain the actual moisture content of a material. Moisture meters help us to know which fabrics are saturated, and thus weakened so that we can adapt our approach using softer water removal techniques like air movers or dehumidifiers.

In the majority of cases, once the affected area is dry the presence of odors should disappear. Sometimes this is not the case. SERVPRO use thermal foggers which vaporize chemical pairing agents that attach to odor particles and neutralize them. We call this process odor neutralization, and it helps to eliminate water odors rather than just masking them.

When you need to remove large quantities of water from your home and guard against secondary issues, Contact SERVPRO of Marina Del Rey / Westchester / El Segundo at (310) 333-0654.
Visiting in LA? Click here.