Does Your Home Struggle With Odors After a Los Angeles Home Fire? Call SERVPRO!
12/16/2018 (Permalink)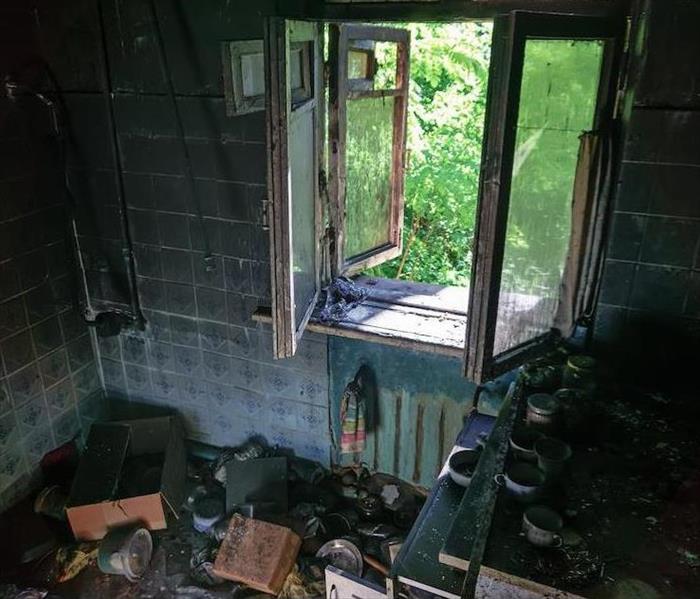 A fire can affect many things in your home including the air quality. Contact SERVPRO to assess and remediate any damage after a fire.
Indoor Air Quality Concerns After a Fire in Your Los Angeles Home
Among the greatest concerns for your Los Angeles home after a fire is the lingering smoke and soot damage that can affect the breathable air inside. While these situations are often managed easily by our technicians on site, those that choose to assess the damage to their property on their own or continue to expose themselves to these risks throughout the early stages of restoration do not fully appreciate the severity of contamination, toxins, smoke, or other hazards that could exist in the air.

Even with a localized incident in your residence, the fire damage/odor concerns in Los Angeles that remain pose a lingering threat to the occupants of the home and to the technicians assigned to restore these damages. Our SERVPRO professionals have specialized equipment designed to improve indoor air quality and the safety of the breathable air within the home following a fire in the early stages of restoration. Once we arrive at your home, we can start with our mitigation tactics to preserve structural elements and the contents of your house.

Once these initial steps have gotten taken, we can utilize our specialized equipment to begin immediately improving the quality of the air by pulling particulates, debris, soot, and smoke particles out of the environment with air scrubbers and hydroxyl generators. These tools reduce the number of potential contaminants, germs, and harmful substances circulating in the environment to help keep our technicians and the occupants of the house safe through the preliminary stages of restoration.

Additionally, our SERVPRO professionals can utilize tools like our thermal foggers to significantly reduce or eliminate harsh odors in the affected areas of your home.

Recovering your property after fire damages can be challenging, but with the right experienced professionals with advanced equipment, you can have your home back to preloss condition quickly. Give our SERVPRO of Marina Del Rey / Westchester / El Segundo rapid response team a call anytime that disaster strikes at (310) 333-0654.

Click here for more about Los Angeles.