Los Angeles Area Homes, The Woolsey Fire, and SERVPRO's Readiness to Always Help
11/12/2018 (Permalink)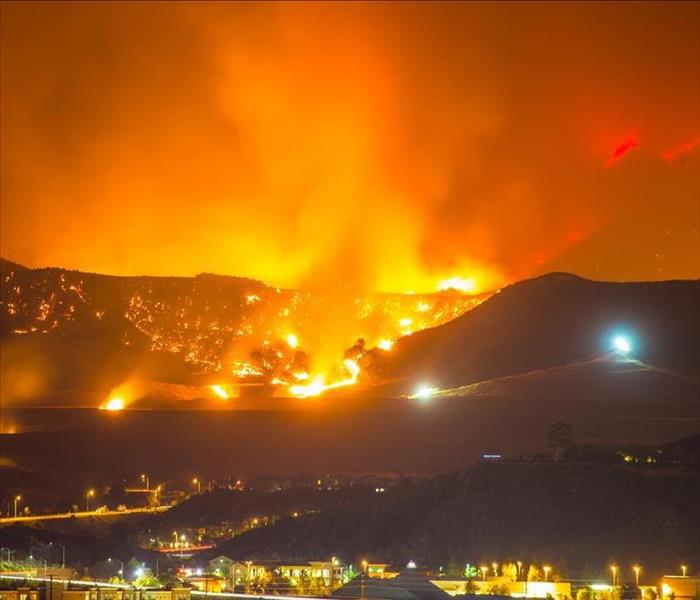 Why SERVPRO for Fire Cleanup in Los Angeles After Woolsey Fire Is Finally Extinguished? Fast and Reliable Service
24-Hour Response from SERVPRO for Los Angeles Fire-Damaged Homes
With a wildfire threatening Los Angeles properties, homeowners and business owners alike are looking for credible solutions available to them 24/7 to protect and preserve their properties when they become affected. Even beyond the Woolsey Fire itself, properties are perpetually at risk of falling victim to smaller scale fire incidents from the kitchen, electrical systems, and other threats within the house. Overcoming these situations requires restoration expertise and the appropriate equipment, but more than this, it requires a team that can arrive fast.

Our restoration technicians have provided 24-hour assistance to our Los Angeles customers suffering from fire damages or effects from any emergency. We know that disasters do not have a convenient time to strike, and our technicians remain ready and available to help with the full measure of our equipment and experience with every new emergency that threatens our service area.

The customers that we have helped throughout the years could tell you that our franchise is a wise choice because of our fast response when disasters happen. With the recent wildfire that has affected so many homes and businesses throughout our service area, our Green Fleet gets stocked with supplies and the industry-leading equipment that can help preserve your property, and in some cases, prevent you from having to relocate at all.

From our ability to improve the overall air quality in your home with our HEPA rigged air scrubbers to the deodorization of smoke damages that infiltrate nearly every room of your home after you contend with fire, our SERVPRO professionals can help. We can provide an accurate assessment of the damage with a detailed estimation of costs to determine if filing a claim with your insurance is worth it, and provide the necessary documentation and evidence to that insurance provider if filing a claim is in your best interest. We work with you to decrease the stress you have to contend with and make this cleanup and restoration process as seamless as possible.

Recovering from a fire in or around your property is not something that a homeowner can do on their own. With the right tools and expertise, you can depend on our SERVPRO of Marina Del Rey / Westchester / El Segundo to be there when you need us. Give us a call today at (310) 333-0654.
Wide Spread Wildfire Woolsey here.