What Water Damages Can Do to Your Marina Del Rey Restaurant
9/18/2018 (Permalink)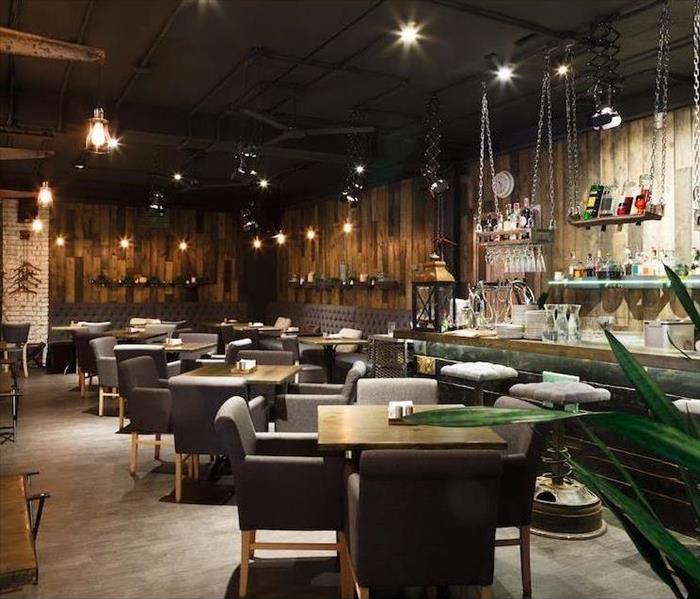 Your restaurant's unique flavor and atmosphere keep the patrons coming in. Contact SERVPRO should your restaurant suffer from water damage.
SERVPRO Technicians Understand the Extent to Which Water Damage can Affect Your Business
Running a Marina Del Rey restaurant has a long list of challenges that extend well beyond the competition from other eateries in the area. With hungry customers to serve every single day, your business cannot afford the immediate stopping power of a water incident within the building. While you might have personnel that can tidy up the place, when you are facing a water loss situation in the business, trust in professional restoration to get you back up and running quickly.

You might not think of water damages in your Marina Del Rey restaurant as that big of a deal, but often they require much more than just a mop and bucket to remedy. Specific areas of your restaurant were not constructed to get wet, let alone have the ability to absorb moisture without warping and distorting the material. As an entrepreneur in this industry, you can appreciate that the atmosphere you provide your customers is part of the experience that makes them want to return for another meal in the future.

Another consideration is the contents of the individual areas throughout your eatery. With bars, stools, tables, and chairs throughout the primary dining area, saturation and dampness from a water incident could ruin these contents within a brief period. Our SERVPRO professionals can respond quickly to your emergency to help mitigate this loss by removing these at-risk items from the area until restoration work completes.

Carpeting is another problem altogether, as this material acts as a magnet to absorb the water and soak into the subflooring material. Our intricate carpet cleaning methods and weighted extraction techniques allow our SERVPRO technicians to remove the water from these areas of your business and preserve the material.

Running a restaurant in the area requires you to be at the top of your game as you seek to be among the most popular of choices for diners. Let our SERVPRO of Marina Del Rey / Westchester / El Segundo water damage restoration technicians help you to overcome the water loss situation quickly so that you do not have to spend an extended period with the doors closed to potential business. Give us a call whenever you need us at (310) 333-0654.

Click here for more about Marina Del Rey.